In this article, we'll walk you through a simple installation process for Kodi on Firestick or Fire TV. Many of us who enjoy watching content
online must have heard of or come across Kodi or its previous incarnations (XBMC & Xbox Media Center). If you have no idea what Kodi is, it is a streaming app with a well-known reputation for providing pirated content.
However, Kodi can also be used to watch legal web content. To increase their streaming capacity, users can install a variety of add-ons and
builds through the app. You can arrange the items in your media library using Kodi. Many people frequently ask me if installing Kodi is
simple, and I often reply that they shouldn't worry since if they follow my instructions, they'll understand the entire procedure step by step.
One of the top streaming programs available on the internet for watching free videos online is Kodi. Understanding how to utilize Kodi on
your Firestick after installing it is crucial, especially for novice users is crucial. Visit the how-to update Kodi guide if you are already using
Kodi 17.6 on a Firestick and want to upgrade to the newest version.
How to Install Kodi 18.5 on Firestick (June 2022)
Side-loading Kodi on your Firestick is the process also used for jailbreaking firestick which enables you to stream free unlimited content online. In this step-by-step guide, I will be showing you how to use the latest Version Kodi Leia 18.5 on your firestick, the different methods of installing the app, its add-ons, and builds. This tutorial will also work for those of you who have the Firestick TV and even the latest Firestick 4K release.
The following guide I will be showing you focuses on the installation of Kodi using the Downloader app on your firestick. This Downloader app is an installer that helps you to download and install apps on your Firestick device including Kodi.
So, the first thing to do is make sure your Firestick is powered on and connected to the internet.
Then you have to enable Apps from Unknown Sources since we will be installing Kodi from an Unknown source due to unavailability on the Amazon App Store.
On your Firestick Home Screen, hover to Settings on the top right of your screen and click on it. Then click on Device/ My Fire TV in the submenu depending on your Firestick device version.
READ MORE:  Project Zomboid's Huge Update 41 Is out Now and "feels More Like a Sequel"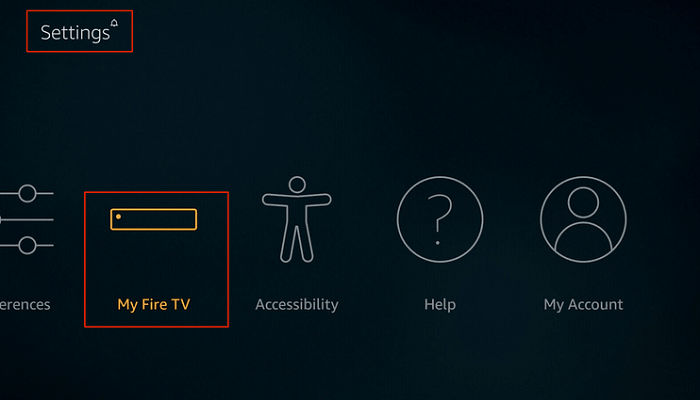 Click on the Developer Options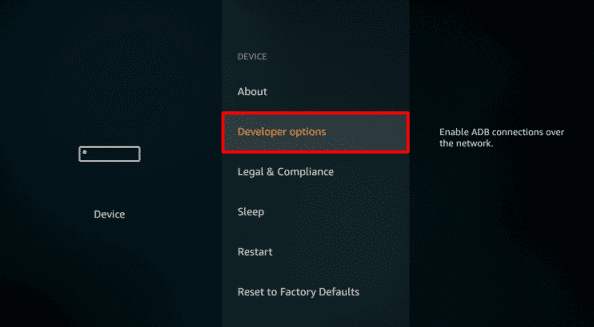 Select Apps from Unknown Sources under Developer Options, to turn it On. Ignore the warning pop-up message and Click on Turn On.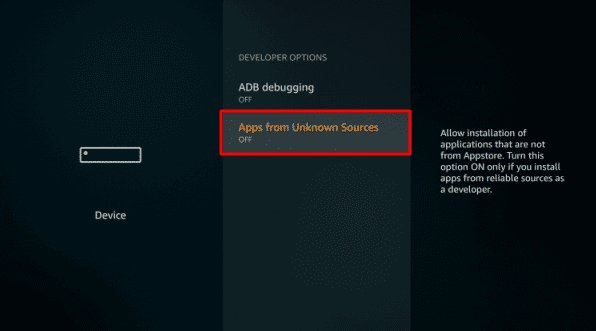 Return to the Firestick Home Screen by pressing the home button for some seconds, then navigate to the magnifying glass icon and click on it to search for the Downloader app.
Using the onscreen keyboard, type in "Downloader" then click on it from the list just below the keyboard.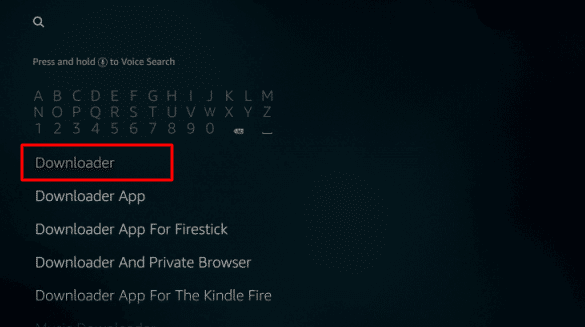 You'll see an orange Downloader icon, Click on it.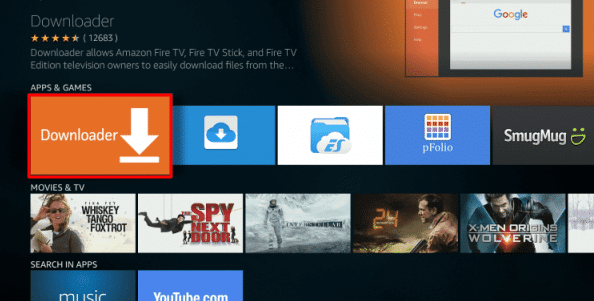 Now click on the download icon from your remote to initiate the download and installation process.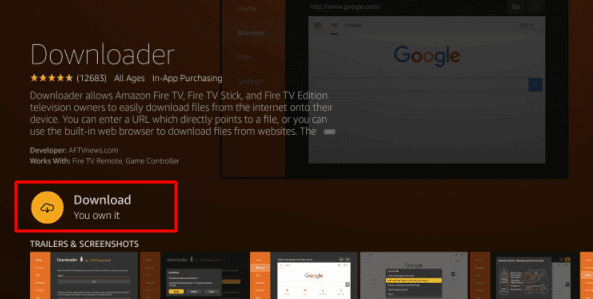 It will take a few seconds, once it is done installing, click "Open" to launch the Downloader app. You will get a prompt for the first time opening the app "Click Allow" (older FireStick models may not see this prompt). Click Ok when you see the welcome window.
Make sure Home on the top-left is highlighted within the Downloader. Then click the URL field to the right and type exactly the following URL: bitly.com/kodi1805 (This link will download the latest Kodi Leia 18.5 version. If you wish to install the older version, you will need to enter a different link) and click Go.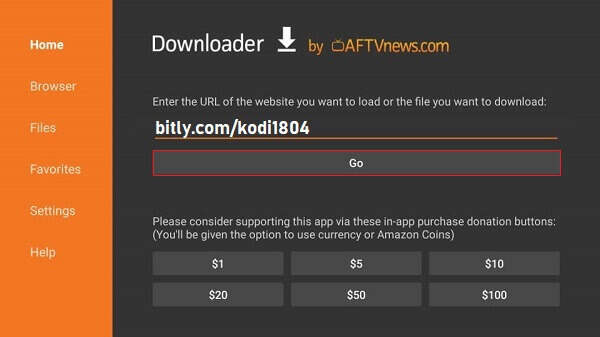 Now Kodi will start to download automatically. Wait for the download to finish
It will launch the installation screen upon successful download, Click on Install and wait while Kodi is installing.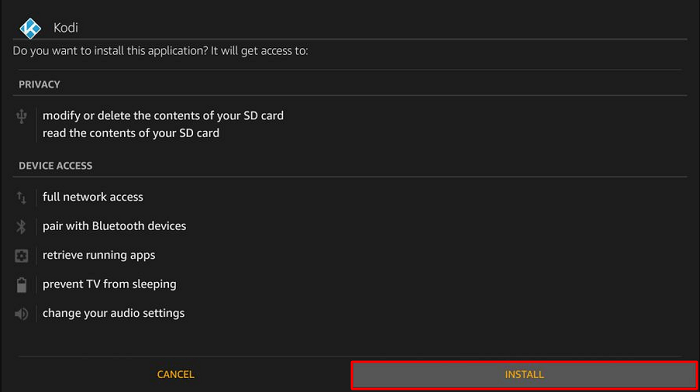 Once the installation is complete, click "Done" and then click "Delete" to remove the Kodi APK installation file you just downloaded to free up space on your Firestick device.
Click "Delete" again to confirm your action.
Go back to your Firestick TV Home screen, then scroll to "Your Apps & Channels" on the right and click "See All".
Scroll down to the bottom of the page and highlight Kodi, then press the "Options button" (the 3 horizontal lines) on your Firestick remote and click "Move".
Using the arrow keys on your Firestick remote move the Kodi shortcut to your desired position and click Ok to place it there.
You can now launch Kodi, but we recommend securing your Firestick with a VPN.
Secure Your Firestick with ExpressVPN
Installing a robust VPN (Virtual Private Network) is necessary before you can begin streaming on your Fire TV using the newly installed Kodi program in order to safeguard yourself from copyright laws and infringement. This is because Kodi offers an infinite amount of streaming video, and it is impossible to tell what is legal and what isn't. Your identity and all of your online streaming activities will be protected with a VPN from the government, ISPs, hackers, and developers.
Before using your Firestick to stream internet material, I strongly advise that you install ExpressVPN on it. ExpressVPN is fantastic because it has a dedicated app that functions well with Amazon Fire TVs. The best VPN for Kodi is ExpressVPN, which also unblocks geo-restricted content. If you are unhappy with their service for any reason, they offer a 30-day money-back guarantee [That's unusual]. With an ExpressVPN one-year plan, there is presently a promotional offer where you can get 49 percent Off + 3 Months Extra.
Use the Steps Below to Install Express Vpn on Your Firestick Devices After Purchasing a Subscription:
Use the on-screen keyboard to enter "ExpressVPN" in the search box located in the upper-left corner of your Firestick's Home Screen.
Select ExpressVPN from the drop-down menu next to the keyboard.
For ExpressVPN to be downloaded and installed, click the "Get" button.
After downloading and installing ExpressVPN, click "Open" to start it up.
If you already have an ExpressVPN account, you may Sign in or Create a New Account. After completing that, sign in and finish configuring your VPN connection.
Set your own choices to enable or disable the background sending of anonymous diagnostic reports to the app.
When everything is set up, you can either click "Choose Location" to pick a favorite location or the big power icon to connect to a server at random.
Until you turn it off, ExpressVPN will remain connected to the server in the background, allowing you to use Kodi to stream media content anonymously online.
How to Use Kodi
Without add-ons and builds, which are essential to the program's functionality, Kodi is an empty app. Users can access a limitless number of streaming services, both legal and illicit, for free, thanks to these addons and builds. Online content that is protected by copyright should not be streamed. The processes for installing add-ons and builds in Kodi are shown below.
Kodi Addon Installation Instructions
To demonstrate how to install add-ons in Kodi, we'll be setting up an add-on installer.
Click the gear icon next to the power icon in the top left corner of the screen to launch Kodi and access the settings menu.
Go down the page and select "File Manager."
A window will appear when you click "Add Source" on the left-hand side.
Enter the name "XXXX" in the box below, type the URL of the addon you want to install in the top box (see Best Kodi Addons page to receive recommendations + Installation links for each add-on), and click OK.
Return to the Home Screen and select Add-ons from the menu on the left.
Select the name you typed in Step 4 by clicking the box-shaped icon in the top left corner, then click "Install from Zip File."
Choose the "xxx.zip" file, then wait while it installs.
How to Install Builds on Kodi
To demonstrate the processes for installing other builds using the same technique, we will be installing the No Limits Magic Build for Kodi (you may want to visit the Best Kodi Builds page for other recommendations). To enable installation from unofficial sources, we must first enable Unknown Sources in Kodi.
Go to Settings > System Settings > Addons > Unknown Sources and click the switch to the right to enable "Unknown Sources." When you see a warning prompt, click "Yes."
To add the No Limits Build source and install the No Limits Wizard, return to the Kodi Home Screen.
Select Settings or the gear icon.
Select File Manager next.
Move your cursor down to the final, "Add Source," option.
Select None and enter https://tinyurl.com/nolimitswiz in the top box of the pop-up window.
In the space below, enter the name No Limits Magic, and then click OK.
Return to the Kodi home screen, choose Add-ons and then click the symbol in the form of a box (Package installer).
Select "Kodi No Limits" after clicking "Install from zip file" at this point.
Click OK after selecting plugin.video.nolimitswizard18.zip.
The No Limits Build will now be installed via the No Limits Wizard.
For Kodi Leia users, open the No Limits Wizard and select "Install/Update No Limits Builds" to access the several builds that are offered.
Select the build that best suits your streaming needs, then wait for the build to download. It can take a while, so be patient and do nothing but wait.
Wait for the automatic file extraction to finish before closing Kodi when the download is finished.
Unplug your Firestick device when the extraction and installation processes are finished, then connect it back in after a few minutes. Then
turn Kodi on and wait until the settings for the skin and building menus are finalized. You can proceed after allowing No Limits Magic to run error-free for 15 minutes.
Alternative Methods to Install Kodi on Firestick
Firstly, you have to install Filelinked using the same "Downloader app" method of installation. Then launch FileLinked.
Enter the FileLinked code when prompted (code 54780130) and click continue to proceed.
Check for the version of Kodi you wish to install and click the Download icon on the right-hand side.
When the download is completed, you will see a "Play" button still on the right-hand side of your screen. Click on it and follow the instructions. That's all!
How to Install Kodi on Firestick using ES File Explorer
After enabling "Apps from Unknown Sources" within your Firestick settings, click Search (the gear/cog icon) and type in ES File Explorer.
Install ES File Explorer, launch it, and agree to the permission settings.
On the left-hand menu panel, scroll down and select "Tools".
Under tools, select "Download Manager".
Click "New" at the bottom, and a new window will pop up.
Type in the following URL: bitly.com/kodi1805 next to "Path" based on the version of Kodi you want to install, type Kodi in the line next to Name, and click "Next".
Then click "Download Now" to start the download. Wait for a few minutes for it to finish downloading.
Once it is done downloading, click "Open File" and then Install.
Click Install again to proceed.
Wait for the installation process to finish. Once complete, click "Done" or "Open".
READ MORE:  Get Here to Know How You Can Track a Passage via Usps Tracking Number
Conclusion
Kodi is a really amazing streaming application with loads of add-ons and builds that will enable you to watch your favorite news channels, sports, Live TV shows, movies, documentaries, musicals, and so much more for free. It is very easy and stress-free to install if you follow this step-by-step guide accordingly.
One of the most important things you need to do before using Kodi on your Firestick device is to make sure you have an active ExpressVPN app installed on your device. VPN will unlock a whole new experience for you when it comes to streaming with full identity protection and many more benefits. I hope with this guide, you have been able to install and use Kodi without any challenges on your Firestick device.