The world was shocked when Valve announced all of a sudden that their handheld game PC would be getting a mid-generation update. Now you know when the Steam Deck OLED will come out, what features it will have, and how to pre-order it.Since Valve usually works in secret and behind closed doors, they must have heard all of your complaints about the first Deck because they've fixed almost everything you could have found wrong with it.
When does the Steam Deck OLED come out?
Outside of the Steam Deck OLED, there are other OLED Decks, as seen in the video. The valve
There will be a Steam Deck OLED on November 16, 2023. It's been almost two years since the first one came out on February 25, 2022.
There were some problems with SteamOS 3, which was based on Arch Linux, and there weren't as many Steam Deck-verified games as there are now. Because of the Deck's success, a lot of Windows-based handheld game PCs have come out since then. The most recent one is the Lenovo Legion Go, which looks like a Switch.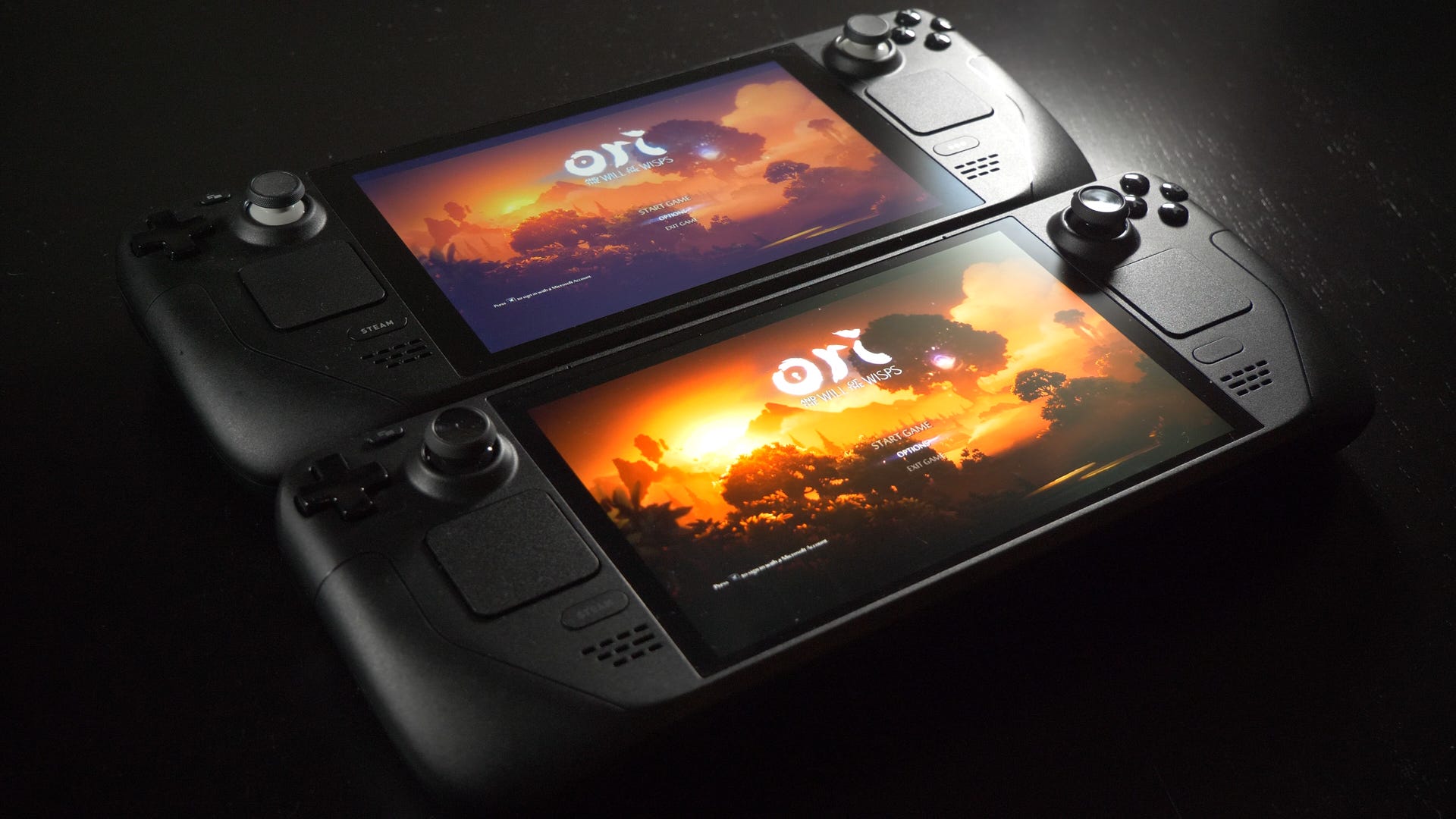 The battery lasts longer, the screen is HDR, and the speakers are even better than they were before. We should soon be able to see how it compares to Nintendo's next-generation Switch 2 in a big handheld fight. The only bad thing about it is that it doesn't have a variable-refresh-rate (VRR) display. However, Linus Sebastion of Linus Tech Tips thinks that this is because the Steam Deck OLED uses the same display as the Switch OLED, which can't receive a VRR display signal.
Can I order the Steam Deck OLED ahead of time?
No, you can't pre-order the Steam Deck OLED. It won't be for sale until November 16th. People who are really excited can buy extras like skins, screen protectors, and cases for the Steam Deck OLED because it is the same size as the original. The first Steam Deck had a reservation system, but these sold out very quickly, and because of Covid-19, chip shortages meant that supplies could take months.
Getting a Steam Deck OLED should be a lot easier now that the pandemic is over and Valve has improved the way it makes them.
How much does the Steam Deck OLED cost?
The Steam Deck OLED comes in a range of prices, and while supplies last, the LCD models that are being phased out have been marked down a lot.
£569 for the Steam Deck OLED 1TB
£479 for the Steam Deck OLED 512GB
The 64GB Steam Deck is no longer the base model; the 256GB LCD model has taken its place. Here are the prices for LCDs:
£349 for the Steam Deck LCD 256GB
£389 for the Steam Deck LCD 512GB while supplies last.
£309 for the Steam Deck LCD 64GB while supplies last.
On top of that, there's a super cool clear limited edition Steam Deck OLED that you can only get in the US and Canada. Sorry, limey Brits!
It may have caught your eye that the new OLED models don't cost more than the original Steam Deck from 2022. This is a pleasant surprise, especially since they have better specs, which we'll talk about next.
Details and information about the Steam Deck OLED: What went wrong?
The Steam Deck OLED has a new orange power button.
The Steam Deck OLED's new orange power button. The valve
The Steam Deck OLED has a lot of new features that make it a much better piece of gear than the original. People who still have the original will be green with envy.
An HDR OLED screen with a frame rate of 90Hz
More than 30% to 50% longer battery life
RAM changed from LPDDR5 5500 MT/s to 6400 MT/s 50Whr battery (from 40Whr)
The top model now has a 1TB Wi-Fi 6E module, which makes downloads faster.
Cut down from TSMC 7NM to 6NM by 30g, making it 5% lighter overall.
Better thermals
Touchscreen has been improved (180Hz input rate).
Improved sound that is louder and has better bass
Better physical feedback
Better mouse pads
Better analogue stick shape
Module for Bluetooth 5.3 with antenna
Brand-new fan
The 90HZ OLED screen is what really makes this stand out. The faster refresh rate (the OG Deck has a 60Hz LCD screen) and reaction times that OLED offers will make games feel much smoother and snappier.
Watch the trailer here: