There are a lot of fun YouTubers to follow in the world of Roblox. It could be that your Roblox YouTube account could use some inspiration.
The Roblox community has developed exponentially in the previous few years.
Every day, new YouTubers emerge with new videos to share with the world.
We're here to discuss the finest Roblox YouTubers, even though it's not as difficult as it appears.
Those YouTubers who consistently provide high-quality content that you want to return to again and again.
That's why we've put up a list of the greatest Roblox YouTubers to keep an eye on in 2022.
Here's who you need to subscribe to:
X Roblox YouTube channels to watch in 2022
What is the best Roblox YouTube channel?
8 Roblox YouTube Channels To Watch In 2022
While everyone has their own favorite YouTuber to visit, we need to agree on what makes a good Roblox channel.
These were our parameters when picking channels:
They needed to play mostly Roblox.
They have to be fun to watch.
Quality of videos > over the number of subscribers.
We wanted our picks to be consistent, fun, and exciting.
You probably have heard about some of them.
Nevertheless, here's our for the best channel to watch in 2022:
Note: If you want to create Roblox videos and make a living from gaming videos, verify your YouTube channel.
Otherwise, how will your subscribers know that you are the real deal?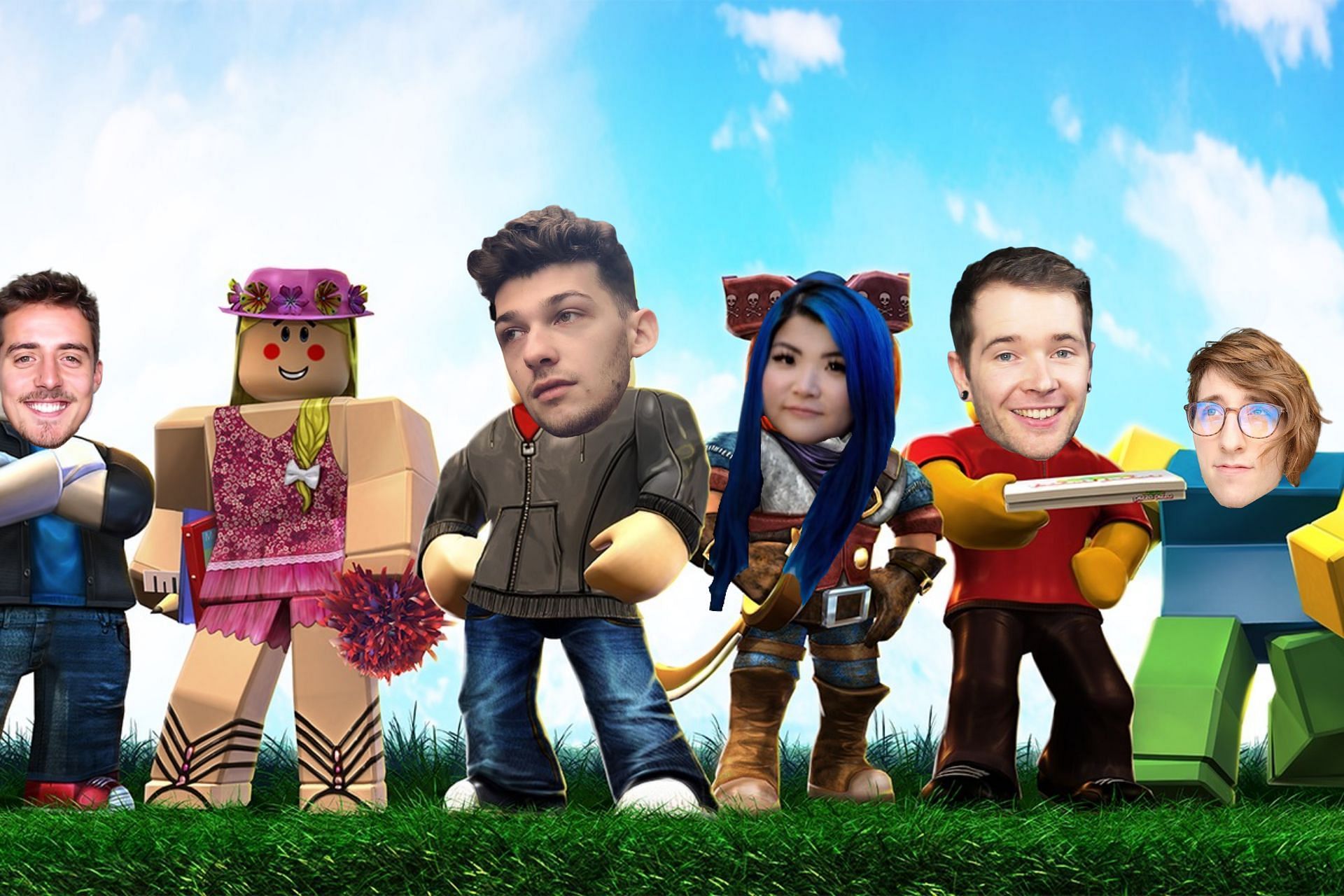 1. Poke – A Roblox Video A Day
Zack (Poke's real-life name) is one of the few YouTubers on this list with a 100% kid-friendly channel.
He posts funny and creepy videos that, while they may be scary to some kids, are mostly harmless.
He loves to interact with his fans on Twitter and listens to them for new Roblox game video ideas.
If you want to get funny videos every day, you can't go wrong subscribing to Poke.
You can definitely agree he enjoys playing Roblox a lot!
2. Denis – Exciting Videos To Enjoy
This YouTube channel is also great for kids! It features new Roblox games almost every day.
He jumps from game to game, finding out which ones are the best to play.
Among all the channels on the list, he also plays other games.
You can spot him playing Pokemon and Minecraft-related games from time to time.
3. ObliviousHD – Music Videos To Jam
While Oblivious hasn't hit us with a Roblox animation in over 11 months, we eagerly await his return.
His music videos are simply legendary.
Sketch – A Roleplay Video Channel
The sketch is one of those few YouTubers that can pull Roblox roleplays successfully. His last guest on his channel was none other than MrBeast himself!
He always tries to play with his subscribers and uploads those Twitch streams to YouTube.
4. Tofu – Playing Games All Day
This is one of the biggest YouTube channels.
Sadly, Tofuu has taken a break from the web.
That's why we hope that in 2022, he comes back to YouTube!
Hopefully, he has some fun games and tutorials under his sleeve.
As his fans, we are eagerly waiting for his return.
5. Flamingo Channel
This is one of the biggest gaming accounts on the platform, and it's not hard to see why.
Flamingo posts gameplays and Roblox content at least twice per day.
He has a great sense of humor, and he also plays other games.
6. HyperPlays – Roblox Content For Years
This account makes fun videos making parodies of other media.
He has a series that retells big-screen stories like Harry Potter in a short Roblox video.
While sometimes they may feel like trolling videos, you can't match his sense of humor.
7. Quimic – A Great Channel To Follow
While Quimic doesn't upload Roblox videos as often as other YouTube channels, his videos are simply amazing to watch.
His videos tell funny stories that he makes with his friends.
If you are looking for some stuff that feels different but is still gun, you can't go wrong watching his videos.
Pro Tip: Are you curious about how these YouTubers make a living from making content about Roblox? All the gamers are part of the YouTube partner program.
Every gaming channel on the platform is part of the program.
8. Alex – The Funniest Man On Roblox
Alex is a hilarious creator that uploads new videos every single day.
One day he may upload Roblox gameplays, and the next one, you'll find him making Minecraft videos.
His subscribers are always very supportive of him.
Also Read:  How to Use Game Guardian Without Root in Virtual Space App?
What Is The Best Roblox YouTube Channel And Who Is the Best Youtuber?
It's debatable, and in the end, it comes down to personal preference and interests. However, another great way to discover more channels and videos is to look at other YouTubers' featured channels. Maybe, in your opinion, we skip the best channel. If that is the case, please let us know through our social media platforms. And if we talk about the best YouTuber, most say that Denis Tofuu and Flamingo are the best. But this is the Internet, so every user has a right to an opinion.
You should watch what you like and nothing else.