Sam Altman, the CEO of OpenAI, has finally responded to reports that he is collaborating with Jony Ive, the former Apple design chief, on gear that will essentially serve as ChatGPT AI's natural habitat. While he did not refute the rumors, he stated he was not trying to take on smartphone manufacturers. Furthermore, he has no intention of building a robot with artificial intelligence.
Altman seems to be genuinely interested in the idea of developing hardware for these novel computing experiences, even though he withheld any information regarding this enigmatic device. He said, "I think there's something great to do, but I'm not sure what it is yet."
To be more specific, ChatGPT requires its own hardware badly, whether it takes the form of a laptop, tablet, smartphone, or something else entirely. With all of the competition from IT giants coming up in the upcoming years, that's presumably the only hope for OpenAI sChatGPT to survive. Since personal AI is still in its infancy, ChatGPT cannot compete without a natural home.
What is personal AI?
About a year ago, OpenAI shocked the world with the release of ChatGPT, which sent Google into a frenzy. According to reports, the search giant panicked and altered its annual plan to concentrate even more on AI than it had previously intended to. Microsoft, a ChatGPT early investor, outperformed Google just by integrating OpenAI's technology into Bing Search.
Since then, a lot of advances have been made in the field. Even more advanced functionality can be provided by ChatGPT, Google Bard, Bing Chat, Claude, and other generative AI technologies.
But ChatGPT-like products still have bugs in their early stages. They can violate privacy and copyright laws, as well as provide us false information and hallucinations. Furthermore, a lot of debate surrounds AI's potential to accelerate the end of the world.
At the same time, the potential applications of personal AI are beginning to emerge. In the upcoming weeks, Humane, an intriguing business led by two former Apple executives, will debut the Ai Pin. That wearable puts a personal artificial intelligence (AI) in your pocket and does not have a screen.
Based on my initial observations, I maintain a cautious optimism on the concept. However, Humane's product is the clearest illustration of ChatGPT's hardware need.
What I'm genuinely looking forward to is personal AI. I would be willing to let artificial intelligence into my digital life in order to receive responses that are specifically catered to my needs.
I would like that this AI operate on one or more of my devices. It would protect my data using robust encryption and not disclose personal information to its developers or other outside parties.
Although it sounds like something out of a science fiction film, we're getting closer than ever to experiencing anything like that. Among the businesses developing personal AI is Humane. Furthermore, ChatGPT is unable to meet those needs in its current state.
Big tech companies are working on personal AI ecosystems
Although OpenAI may not produce smartphones, its ChatGPT solution will face significant competition from smartphones and laptops that come pre-installed with personal AI capabilities. The same holds true for startups like Humane. since the major tech companies are developing AI experiences for themselves.
Microsoft
Microsoft introduced the Copilot assistance for Windows 11 devices, marking the first move in that direction. The AI will do more than just instantly respond to the majority of internet inquiries. It will enable you to operate and oversee your computer.
While working on a project, you may instruct Copilot to launch specific apps in the background, adjust preferences (such as enabling dark mode), or capture a snapshot. Perhaps you would like it to provide a synopsis of an article you opened in your browser but didn't read.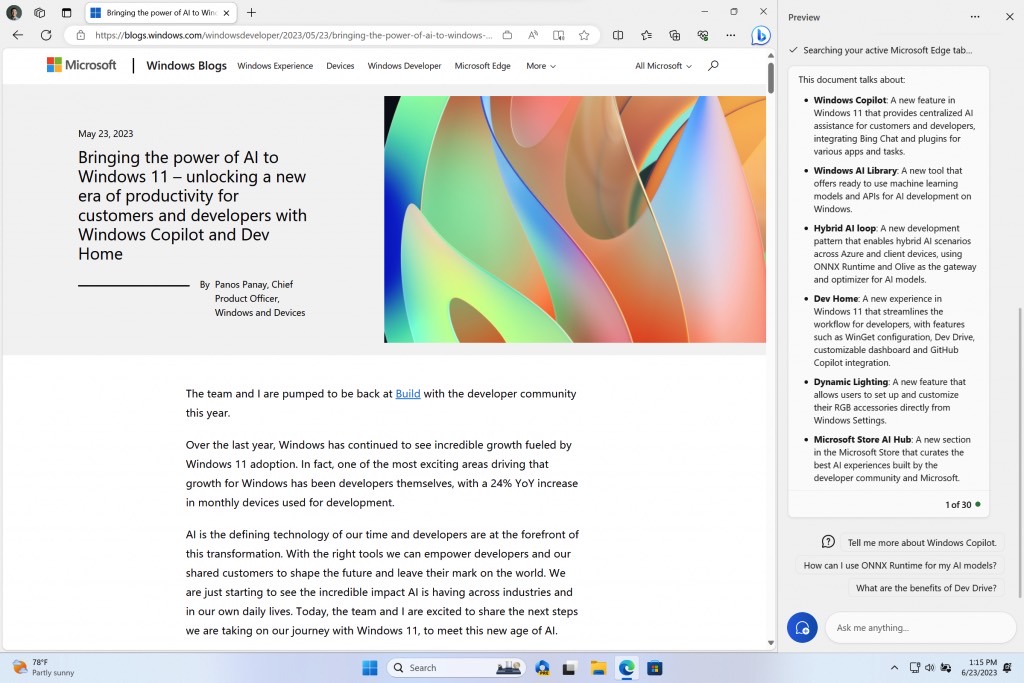 Copilot can accomplish all of that with access to your Windows machine and personal information. Consequently, you will increase your output and modify your multitasking style. The time will soon come when we can instruct a computer to perform a task, just like in science fiction films.
Google
Then there's Google, which has demonstrated the capabilities of personal AI. Even if Bard appears to be lagging behind ChatGPT, at least in terms of popularity, Google is in a far better position than OpenAI. Google produces many helpful apps, and it recently announced support for Bard in a number of them.
In order to provide you with more personalized responses that are based on your real-life experiences, Google AI is now able to harvest personal data from apps like YouTube, Maps, and Gmail. And Google's announcement of the Assistant with Bard update at the Pixel 8 launch will be the first.
Beyond that, it gets even better. Google produces its own Pixel wearables and smartphones, in contrast to Microsoft, which has a sizable smartphone operating system. For personal AI, these are excellent locations. Google demonstrated these functions at the Pixel 8 presentation.
When the new health features with generative AI support started rolling out to Pixel devices, such asking the AI to explain your current shape and compare it to the past, I expressed my envy at the time.I can't do it right now on my iPhone or any other Apple product.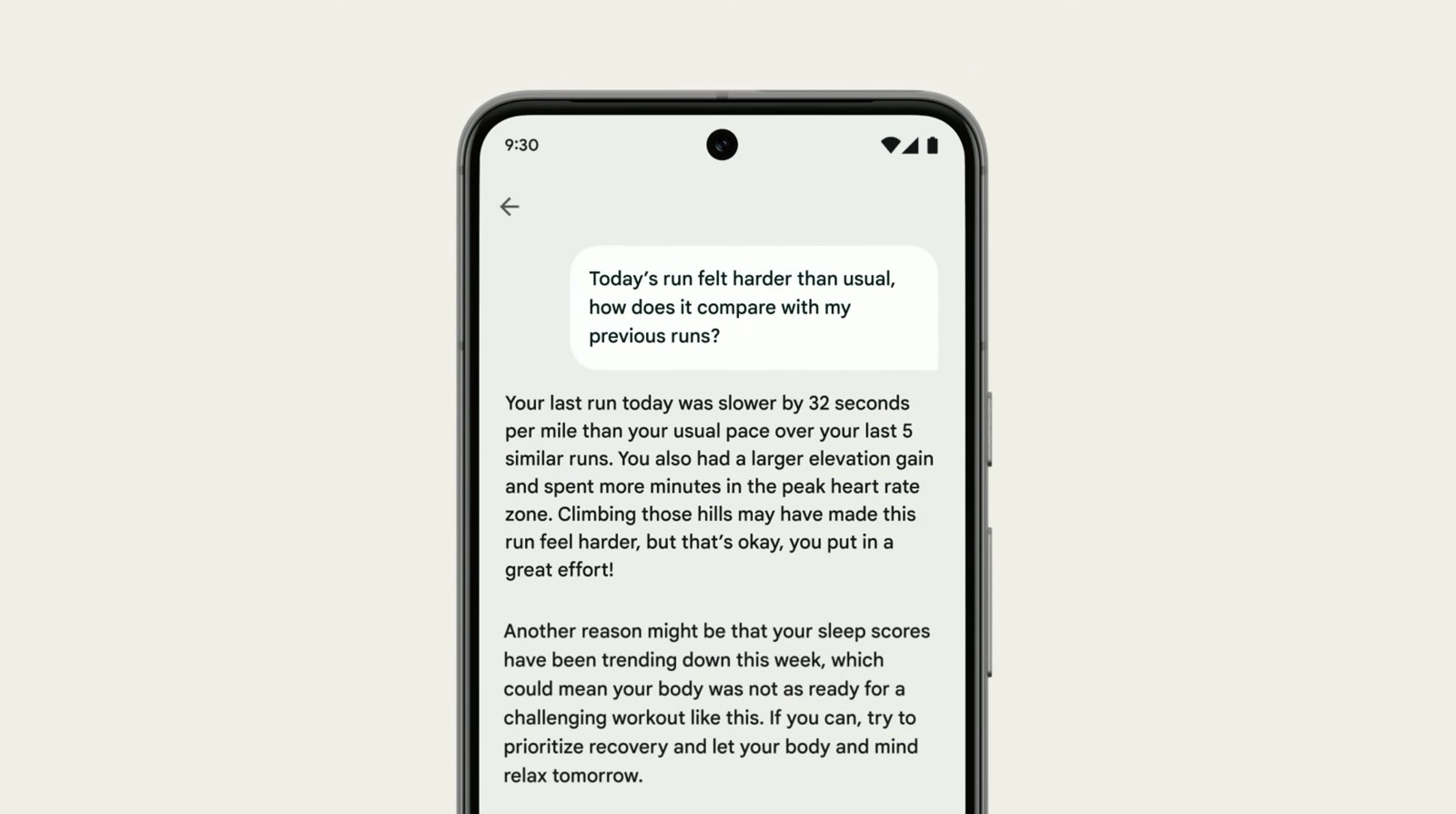 Apple
Having said that, I'm jealous of Copilot because I've owned a MacBook for a long time. However, Apple isn't doing nothing. The business is developing a ChatGPT substitute of its own. Furthermore, it can't be too long until an AppleGPT—which might replace Siri—arrives, even though there's no set date for it.
I did mention that ChatGPT AI for the Vision Pro headset is required. Perhaps the ideal platform to demonstrate the potential of personal AI is the spatial computer.
Apple creates its mobile operating system and applications, just like Google. Furthermore, it surpasses Google in annual iPhone sales, selling a few hundred million units. Apple has further advantages as well.
The business has always prioritized privacy in its products. Any product produced by AppleGPT, especially one that involves personal AI, is probably going to be developed with privacy in mind.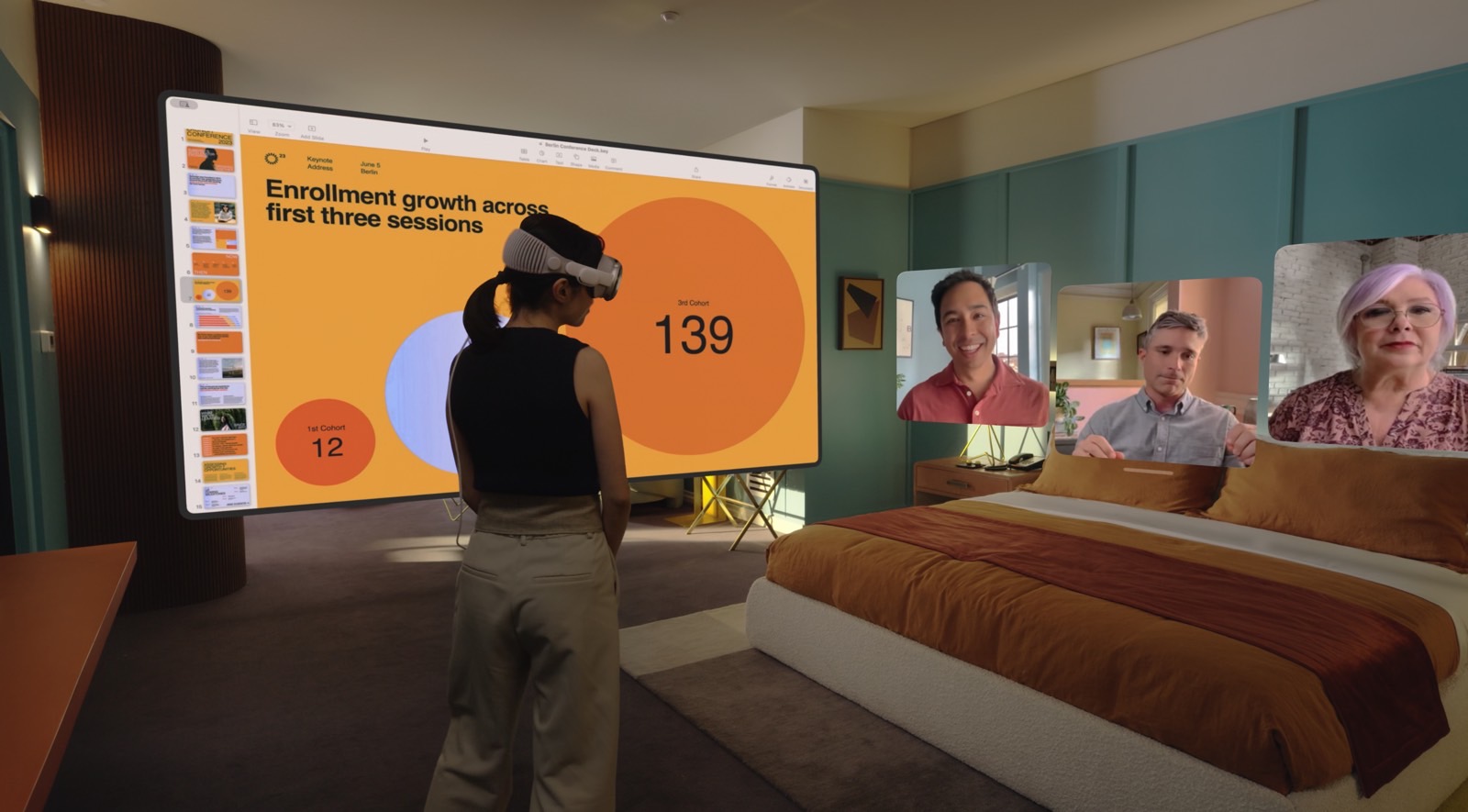 Meta
Another major tech company that is making significant investments in generative AI is Meta.Soon, Facebook Messenger, Instagram, and WhatsApp will all have some form of generative AI. With its own line of Quest gadgets, Meta is set to take on Apple in the world of spatial computing.
In contrast to the other businesses mentioned above, Meta isn't well-known for its hardware. It also doesn't have the finest reputation for safeguarding user privacy. But it has the resources to make that happen. And I bet that Meta would be very interested in offering customers personal AI experiences down the road.
ChatGPT can t be the default AI on competing platforms
ChatGPT can run on all the devices that Microsoft, Google, Apple, and Meta sell. All you need is an internet browser to make it happen. But it ll never be the default generative AI product. It ll never be able to integrate with the operating system or the default apps the same way as first-party generative AI products will. And without hooking to those data streams, ChatGPT can t become the personal AI that I want.
Considering everything, I have no doubts that OpenAI and Jony Ive are developing the ChatGPT hardware. It s not a matter ofifit ll happen. It show soonthis AI-first device can arrive.