Even while Peter Parker may not be a clever cryptocurrency criminal, the name Spiderman is increasingly being linked to the mining industry. ReasonLabs, a
top supplier of cybersecurity prevention and detection software has recently identified a brand-new type of malware that targets users' PCs by pretending to be the most recent Spider-Man film.
Spiderman: No Way Home gives a fantastic chance for hackers as it has been the most talked-about movie in a while. It's an opportunity to communicate with
millions of potential targets and break into computers everywhere. Today's scammers only need to promise their victims access to the newest film in order to gain full access to their PC.
The Spiderman: No Way Home movie torrent that ReasonLabs uncovered is actually bitcoin mining malware that encourages users to download it and expose their computers to hackers.
Using a Mask: Tricking Users Into Downloading Malware
In today's digital age, cybersecurity risks are becoming more prevalent. An estimated 714 million ransomware attack attempts were reported for 2021, an
increase of 134% from 2020. Criminals are finding new ways to identify easy targets as more individuals spend time online for both business and recreation.
Using the correct lure is one of the simplest ways for crooks to locate their victims.
Due to lockdown regulations, many viewers are still unable to visit physical theatres, thus Spiderman franchise fans have been eager to watch the film
elsewhere. This may be the reason why so many people decided to download the "leaked" file when it initially surfaced, which was known as spiderman net
However, according to ReasonLabs, this is far from the first occasion that scammers have attempted to fool consumers into downloading something they don't want.
Even though the majority of people are aware of the dangers that come with downloading unfamiliar files, thieves are skilled at making their downloads
appear to be legitimate. Before assuming the Spiderman costume, this particular bitcoin mining virus may have existed under a number of distinct identities.
It may have also been distributed as software similar to Windows Updater or Discord, according to ReasonLabs.
READ MORE: YouTube Is Adding New Monetization Capabilities for YouTube Creators
The Spider-Man Malware: What Does It Do?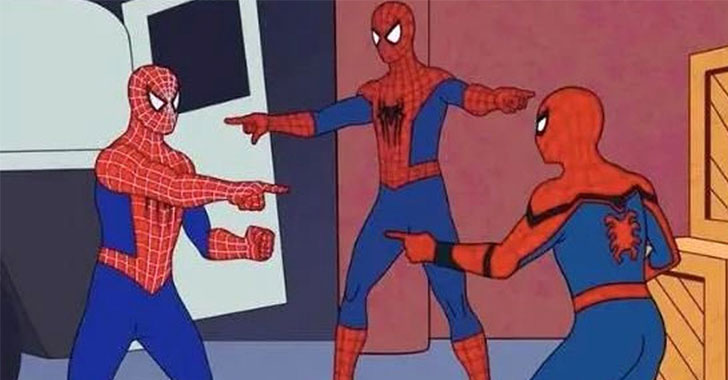 Although VirusTotal does not currently include the malware embedded in the Spiderman: No Way Home torrent, ReasonLabs believes it has been circulating
for a while and has affected many users.
Miners are commonly seen installing under the pretense of popular programs and files, according to ReasonLabs. Tools for crypto-mining that are hidden in
files have become more and more popular recently since they make money available quickly. Targeting as many victims as possible is made simple by hiding a
crypto-miner in a file that would undoubtedly receive a lot of attention, such as a Spiderman movie.
The code launches watchdogs for security when a user downloads the file, adds exclusions to Windows Defender to prevent you from tracking its actions, and
generates persistence. The malware's main objective is to mine Monero (XMR), one of the more anonymous and untraceable coins that are often utilized on the dark web.
Users who have their computers infected by the malware might not notice any changes right away. However, as the technology uses more of your CPU, you can
start to notice a slowdown in speed and issues with your computer's general functionality. Additionally, as equipment requires additional power for mining,
the damage may eventually appear on the electricity account as well.
READ MORE:  Baki Season 4 Release Date and Time on Confirmed! Here Are Cast, Plot, Trailer & Spoilers!
Even Spiderman Isn't Safe
Malicious people are constantly looking for new and better ways to fool their customers into downloading suspicious files as consumers spend more and more
time online. One notable example of this is the Spiderman torrent virus.
During a normal search of the files in their sizable database, ReasonLabs discovered the infection. The business regularly examines any files that might be
flagged as suspicious and have amassed a significant amount of malware data over the years. The Spiderman file was immediately detected as suspicious and designated for research once one of ReasonLabs' users downloaded it.
ReasonLabs is continuing actively investigate the origins of this malware and anticipates soon sharing some new information. Be cautious about which spiders
you trust in the interim.