Sony has officially unveiled a brand-new PlayStation Plus subscription that provides access to more than 700 titles as an answer to Xbox Game Pass(opens in new tab).
Project Spartacus was the rumoured name for this last month, but it is now official. Many of the earlier rumours have proven to be true, and the service now
offers a variety of subscription rates so PlayStation enthusiasts may select the one that works best for them.
Access to PlayStation games from all five generations as well as PSP games is the goal of the new PS Plus service. In some of the new price categories, cloud-
powered game streaming through PlayStation Now will also be included. You'd be correct if you're getting a Game Pass Ultimate vibe.
"We are excited to share with you today official information about upcoming changes to our subscription services. We're combining PlayStation Plus and
PlayStation Now this June to create a brand-new PlayStation Plus subscription service that gives users additional options across three membership categories
globally "Jim Ryan, president and CEO of Sony Interactive Entertainment, noted.
Essential, Extra, and Premium are the three tiers.
Essentials  for PlayStation Plus
The Essential tier is the least expensive new PS Plus subscription, with prices starting at $9.99 monthly, $24.99 quarterly, and $59.99 annually in the United
States and £6.99 monthly, £19.99 quarterly, and £49.99 annually in the United Kingdom.
It provides two downloadable games per month, exclusive discounts, cloud storage for stored games, and access to online multiplayer. Many PS5 and PS4
gamers will be familiar with this service because it is essentially the same.
READ  MORE:  How to Bypass Geographic Restrictions of Hotstar Outside India With A Vpn
PlayStation Plus Extra
Where the new PS Plus subscription starts to resemble Xbox Game Pass more is PlayStation Plus Extra. The Extra tier offers all the benefits of the Essential
tier, in addition, to access to up to 400 of the best PS4 and PS5 games, including "blockbuster hits" from the PlayStation Studios library and outside
developers, for $14.99 monthly / $39.99 quarterly / $99.99 annually in the United States and £10.99 monthly / £31.99 quarterly / £83.99 annually in the
The United Kingdom. Games on the Extra tier can be downloaded and played as well.
Premium PlayStation Plus
The PlayStation Plus Premium tier is the most intriguing because it is essentially a PlayStation-centric version of Xbox Game Pass Ultimate. Sony is giving the
combined advantages of Essential and Extra with an additional 340 games for $17.99 monthly / $49.99 quarterly / $119.99 annually in the United States and
£13.49 monthly / £39.99 quarterly / £99.99 annually in the United Kingdom. The cherry on top, though, is the addition of "a portfolio of beloved classic
games available in both streaming and download choices from the original PlayStation, PS2 and PSP generations" to the list of PS3 games that will be made
available for cloud streaming.
It's important to note that PS Now will only be available where game streaming is available. However, customers will be able to stream these titles to PS4, PS5,
and PC in certain situations.
Finally, this tier will also include time-limited game trials so players may try out a selection of games before they buy.
Customers of PlayStation Now will transition to PlayStation Plus Premium at launch without incurring any additional costs.
READ MORE: How To Unblur Chegg Answers for Free Without Paying In 2022?
New Launch Day for Play Station Plus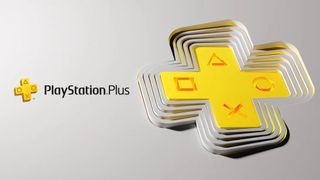 Although the new PlayStation Plus service won't be available on your PlayStation 4 or PC right away, it will begin to roll out in June.
"We're rolling out the new PlayStation Plus product in various regions in stages because this is a significant launch effort. We'll start with a debut in a number
of Asian areas in June, followed by launches in North America, Europe, and other regions where PlayStation Plus is available "Ryan explained.
"By the end of the first half of 2022, we hope to have the majority of PlayStation Network territories live with our new PlayStation Plus game subscription
service. We also have plans to bring the cloud streaming benefit to new markets; we'll have more information later."
Overall, Sony made a significant and exciting move with this one, and it gives a strong service to go along with a PS5—assuming you've been able to find a
restock—as well as a PS5.
But even with the highest tier, first-party PS5 exclusive games won't be available on day one of the new programme, unlike Xbox Game Pass. Although this is
unfortunate, having access to the full catalogue of PlayStation games, both new and old, is still a major perk.
To find out if Sony has a true Xbox Game Pass competitor or something that is distinctly its own, we'll have to wait until June. Check out our Xbox Game Pass
vs. PlayStation Plus comparison right now. How do the two gaming subscription services compare in order to determine which is the best?