Nobody said it was easy being queen, and in the USA Network original crime drama Queen of the South, Teresa Mendoza (Alice Braga) learns that lesson well. After relocating to New Orleans, outsmarting corrupt local politicians, and outmaneuvering rival gangs, Teresa found herself rattled at the end of the show's fourth season, which dropped on Netflix in June 2020. However, just as Teresa has a moment to breathe, an old ally turns up to let her know she isn't in the clear just yet. Thankfully, fans of the show will be getting a resolution to that cliffhanger, as USA Network has renewed the show for a fifth season.
With a show like Queen of the South, there are a lot of moving parts. Characters come and go, most new seasons bring a dramatic change in setting, and Teresa is almost always juggling multiple threats to her drug empire and her life at any given time. Based on what we know about season 5 so far, it doesn't seem like any of that is going to change.
What's the Release Date for Queen of The South Season 5?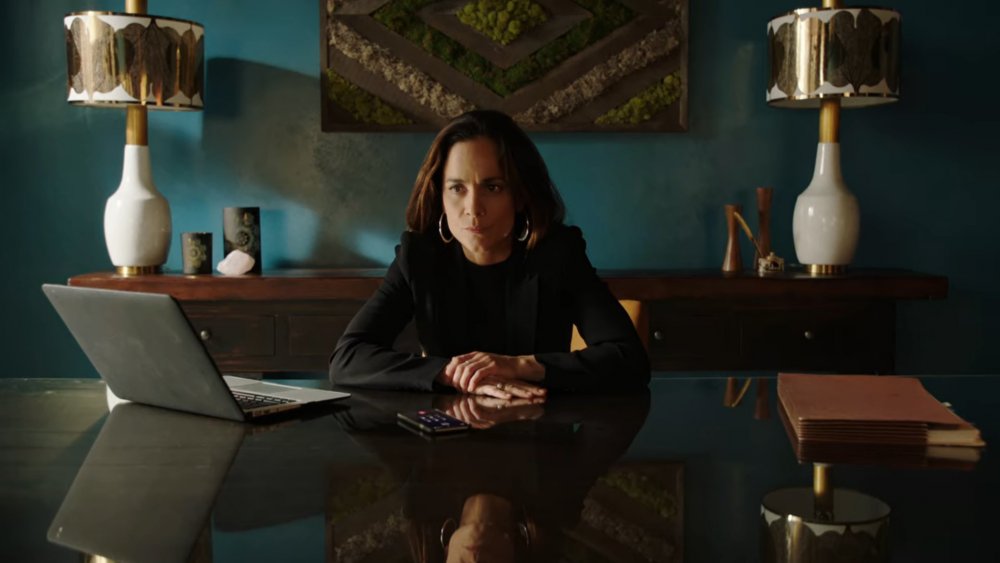 Season 5 of Queen of the South was announced by the USA in August 2019, right at the end of season 4. Traditionally, each season of the show has premiered in June and concluded in late August or early September. While the renewal announcement set season 5 up to follow that same trajectory, things haven't exactly gone to plan.
According to Newsweek, season 5 began filming in early March 2020, with plans to begin airing in June. However, as with most other film and TV shoots this spring, production for the next season of Queen of the South was put on indefinite hiatus a few weeks after it began production. Thankfully, the cast and crew were able to head back into production in November 2020, preserving the possibility of a premiere sometime in the first half of 2021. According to Express UK, star Alice Braga was injured during one of these fall shoots. Braga shared a snap of the resulting wrap on her hand with a cheeky message about an action-packed season 5, so it doesn't sound like the damage was too serious. Hopefully, Braga is well, and the series avoids any more delays.
Newsweek previously reported a fan rumor that season 5 of the show will premiere in March 2021, but this now seems like an awfully quick turnaround if production only resumed in November. At the moment, there's no telling exactly when season 5 of Queen of the South will premiere, but based on what we know, we're guessing it will drop sometime in early 2021.
Who Is Returning to The Cast of Queen of The South Season 5?
There hasn't been an official casting announcement from the USA regarding season 5 of Queen of the South. However, given where things ended in season 4, we do know a few characters who will and won't be returning. To get the big name out of the way: obviously, Alice Braga will once again return to play the Queen herself, Teresa Mendoza.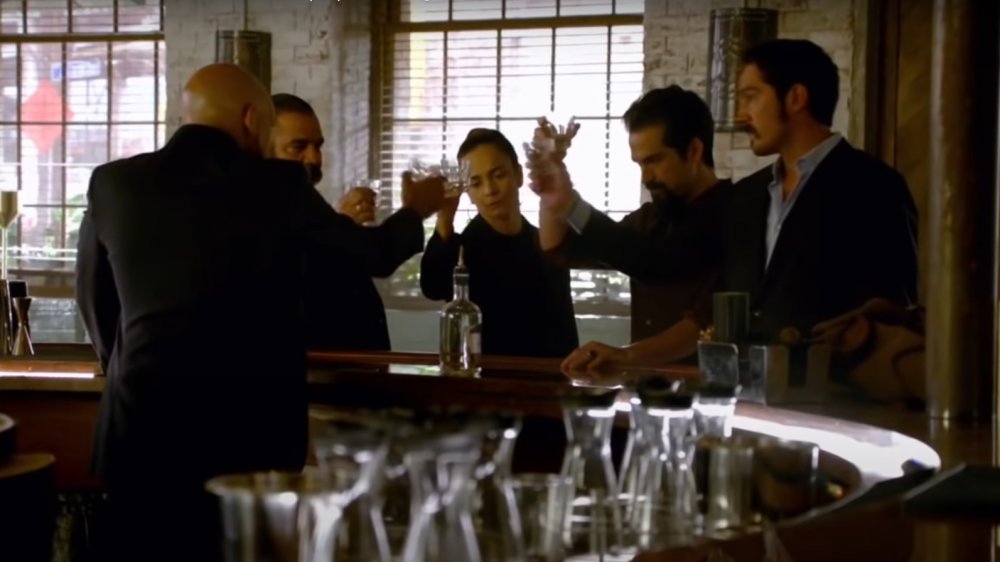 Two other cast members who seem likely to return include Hemky Madera as Teresa's longtime ally, Pote Galvez, and Molly Burnett as Teresa's friend and confidant, Kelly Anne Van Awken. Burnett has actually been confirmed for an upgrade to series regular, so count on seeing a lot more of the abusive husband-killing informant, Kelly Ann, in season 5. We also won't be surprised if Vera Cherny returns to play Russian drug dealer Oksana Volkova, who was introduced in season 4 and helped orchestrate a deal between Teresa and the Russian mob.
Another confirmed season 5 returnee is Peter Gadiot, who plays James Valdez, an ally of Teresa's who was mostly absent until the final moments of season 4. Showrunner Ben Lobato explained to Entertainment Weekly that Gadiot was gone for most of season 4 due to scheduling conflicts, but that we can expect his return to prominence when the show comes back. "We decided to get him back in and set him up for season 5 and let's go," Lobato said.
There are a couple of regular cast members we know not to expect in season 5. Julian Silva (who played Tony Parra) and Alfonso Herrera (who played Javier Jimenez) will likely not be back, as both of their characters died during season 4.
Is There a Trailer for Queen of The South Season 5?
Luckily for fans, there is a bit of Queen of the South goodness to savor in the interim before the series finally returns for its new season. Although Queen of the South season 5 only managed to complete a few weeks of shooting before going on production hiatus, USA Network released a short teaser that gives viewers a hint of where things are going next season.
The 15-second clip doesn't feature much in the way of new information, but it does feature a line that queues up Teresa's upcoming battle: "These Russians, they are the most ruthless sons of b****es that walk the Earth." How will this factor into the storyline? Well, let's dissect it.
ALSO READ: Free Fire Diamond Hacks No Human Verification No Ban | 100% Working
What We Know About Queen of The South Season 5's Plot so Far?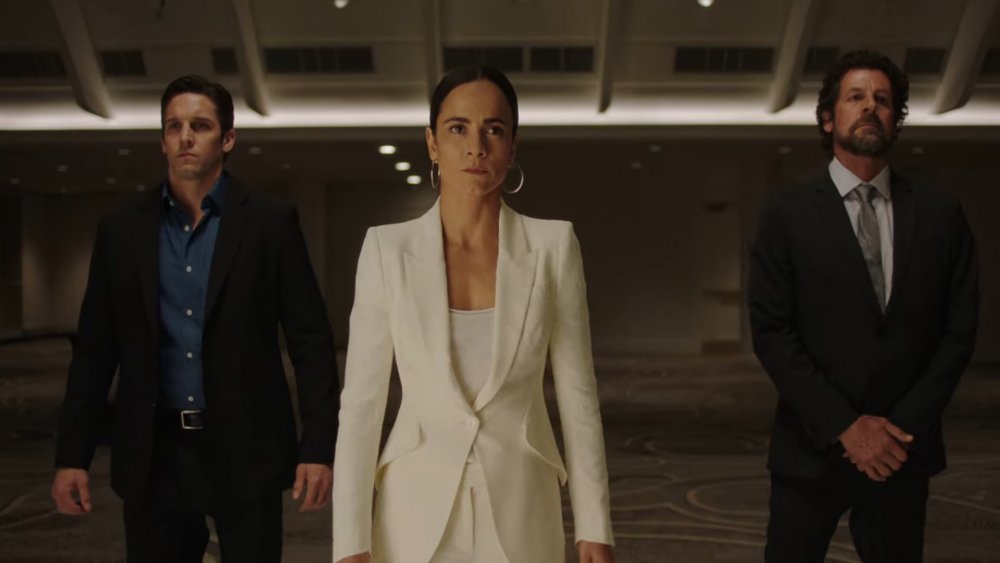 At the end of season 4, Teresa cut a deal with the Russian mob, and it seems like they will emerge as a major adversary in season 5. And that might not be the only thorn in Theresa's side. After a long absence, James returns at the very end of the season 4 finale, bloodied, and bearing a message: "They're coming for you." Whether "they" are the Russians, the DEA, or a yet-to-be-announced foe, it's clear that Teresa won't be finding peace.
James' whereabouts will also factor into the plot of the next season, according to Ben Lobato's interview with Entertainment Weekly. "I think it's a great opportunity going into his return to discover and explore where he was and why he was doing what he was doing," the showrunner revealed. "I think next season is going to be fascinating to uncover the reasons he was away."
We may still have a long wait ahead of us for Queen of the South season 5, but based on all the tidbits of information about the upcoming season, it looks like Teresa will once again gear up for battle to protect her empire.