Although Qualcomm has been producing ARM-based computing chips for lightweight, energy-efficient PCs for a while, it appears that the business is going to start taking computing a little more seriously. The new Qualcomm Snapdragon X Elite is the first of the new Snapdragon X family of computer chips that Qualcomm introduced at its annual Tech Summit.
According to Qualcomm, the new chip is the most potent, clever, and efficient processor available for Windows. Based on initial impressions, the business may have finally achieved its goal of matching the performance-per-watt of Windows laptops with that of MacBooks, which have been available for a few years. I was taken to Qualcomm's Tech Summit in Hawaii by plane so I could get all the information I needed about the new processor.
Snapdragon X Elite Performance
Of course, the most crucial factor in a new compute chip is its fundamental performance, even though Qualcomm is putting a lot of emphasis on AI in its most recent mobile chip, the Snapdragon 8 Gen 3. After all, ARM-based CPUs for Windows have been available for a few years now, but overall performance has been a touch underwhelming.
The 4nm technology used in the construction of the Snapdragon X Elite yields 12 high-performance cores with a 3.8GHz clock speed. It also has a dual-core turbo that can reach 4.3GHz. Up to an astounding 136 GB/s of memory bandwidth can be achieved by the chipset.
Of course, the contents of the chip don't always reveal everything. Qualcomm claims that the processor can perform 50% quicker in multi-threading than the Apple M2, which suggests that Qualcomm chips may finally be able to compete seriously in the computer industry. Naturally, Apple's M2 chip is its base chip, so it will be interesting to see how the X Elite stacks up against the company's more expensive chips.
Snapdragon X Elite Graphics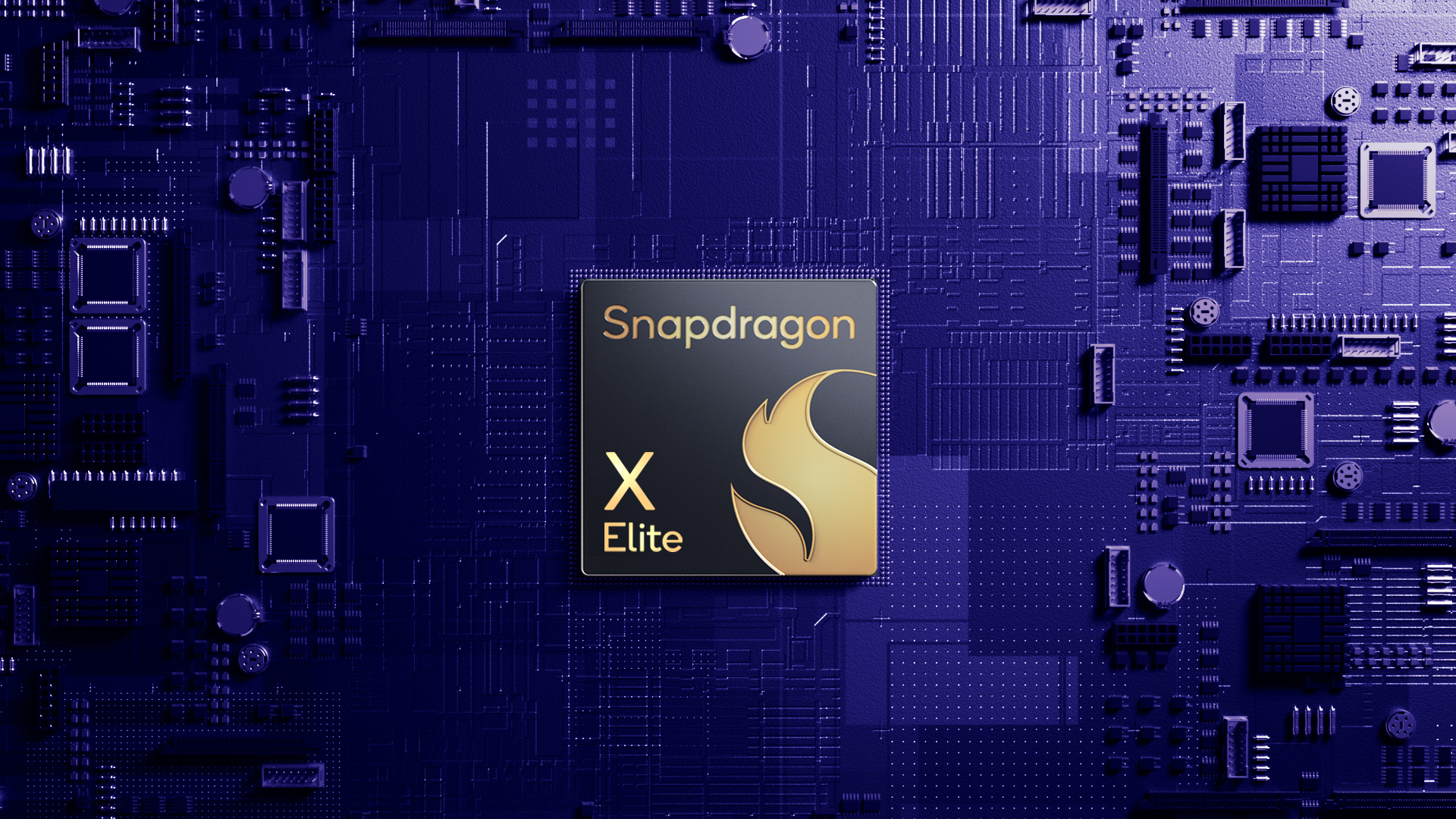 Neither does the Snapdragon X Elite fall short in terms of visuals. With support for a 4K 120Hz internal display and the capacity to power three ultra-HD external displays or two 5K external displays, the new platform provides up to 4.6 TFLOPS of graphics performance. Qualcomm emphasizes that the X Elite can achieve the same peak performance as a Ryzen 9 7940HS while using 80% less power, although it does not compare its graphics performance to that of the M2 series, for example.
Everything else
Naturally, Qualcomm continues to place some degree of focus on AI performance. 75 TOPS (trillion operations per second) may be delivered by the Snapdragon X Elite processor. The Qualcomm Sensing Hub, which enables capabilities like always-on sensors and networking, is another component of the chip.
Although the company says that laptops with the processor will begin to ship in mid-2024, Qualcomm's partners have not yet announced any new laptops that will use the new Snapdragon X Elite. Having said that, over the next few days, we'll get a chance to run a few benchmarks on a laptop equipped with the chipset, and we'll update this post with the findings.