Significant updates are on the way for ChatGPT and OpenAI's GPT-4. The Microsoft-backed startup unveiled GTP-4 Turbo, a new iteration of its GPT-4 model that is more affordable and faster for developers to use, during today's DevDay. OpenAI described a number of additional model enhancements that would be included in addition to the new turbo mode, which is now accessible in previews.
To begin with, GPT-4 Turbo went into preview today and will provide 128K context. The upcoming model generation can fit the equivalent of 300 pages of text into a single prompt since it has been trained on events that occurred up until April 2023, giving it more context.
In addition, OpenAI claims that GPT-4 Turbo will be available for two times less for output tokens and three times less for input tokens than the previous GPT-4 model. All developers who have paid for it can now test it out by passing gpt-4-1106-preview through the API.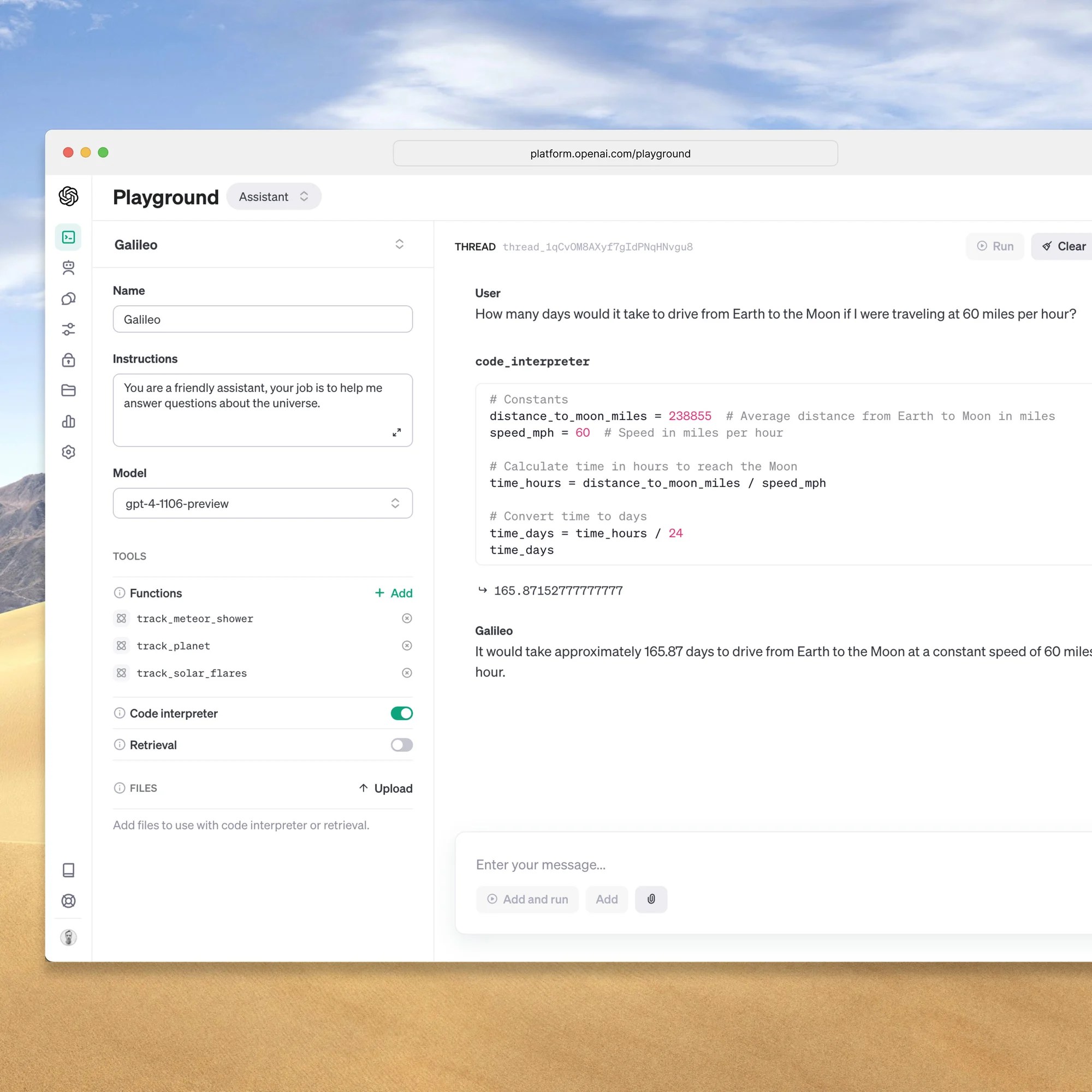 In addition to GPT-4 Turbo, OpenAI unveiled a new Assistants API that, according to the company, should make it simpler for developers to create their own assistive AI applications. These applications can all have goals, call models, and new tools. Developers should be happy with the new API, as the business demonstrated how simple it will be to create additional assistants with it.
Within the next several weeks, the company said, it will release a production-ready model of the table. OpenAI is also releasing an improved version of GPT-3.5 Turbo, which by default will handle a 16K context window, in addition to GPT-4 Turbo. Better instruction following, JSON mode, and parallel function calling—all of which OpenAI has already modified in GPT-4 Turbo—will also be supported by the new version.
Although there were several leaks earlier today regarding the impending ChatGPT and GPT-4 features, it's encouraging to see OpenAI validate these enhancements and the fact that developers may currently see a preview of them. OpenAI is rolling out new modifications that you can test out if you're already a paid developer.