DroidAdmin was the previous name of FileLinked. You can use it to share files and sideload them onto your Amazon FireStick or another Android device. APK files, videos, photographs, and music may all be shared with FileLinked. FileLinked is a universal file-sharing solution. You can upload files, or you can use them.
The files can be uploaded, a code generated, and then shared with friends or family if you're on vacation and just want to show off your vacation snaps to them. For Android users who have your code, they can download and use the FileLinked app to access or download your files.
FileLinked could be a lifesaver if you want to sideload software onto your FireStick. Only the uploader's Filelinked codes are required to be entered into your FileLinked app. It's also possible to share the code with your users and allow them to simply download the files if you're an uploader (like me).
This tutorial will walk you through the process of getting started with FileLinked, no matter if you're a user or an uploader. Keep reading to find out more!
How To Install FileLinked on FireStick
The file link has stopped operating. Try some of the top alternatives to FileLinked if you're having the same problem.
FireStick users can install any third-party app with the help of these two programs:
ES File Explorer Downloader
Amazon has both of these apps, and it only takes a few minutes to install them on your FireStick. Keep in mind that ES File Explorer used to be free, but it is no longer. You'll have to pay $9.99 a month to sideload apps.
First, I'll go through the process of installing both programs one at a time. You are free to choose from the two options.
ALSO READ:  Cemal Polat? What is her job? Who is Cemal Polat?
Get FileLinked on FireStick via Downloader
Downloader is easily the most useful side-loading app for FireStick. You can download it from the Amazon Store.
Install Downloader and follow the steps below to download and install the FileLinked app:
1. Click Settings (gear icon) on the FireStick home screen
2. Click My Fire TV
3. Click Developer Options
4. Click Install Unknown Apps
5. Click the Downloader option to turn it ON
6. Run the Downloader app on Amazon FireStick
7. The home screen will open with the Home tab preselected on the left. Go to the right and click the URL field
8. You should now see an on-screen keyboard. Enter the following URL: https://www.firesticktricks.com/fl
Click GO when you are ready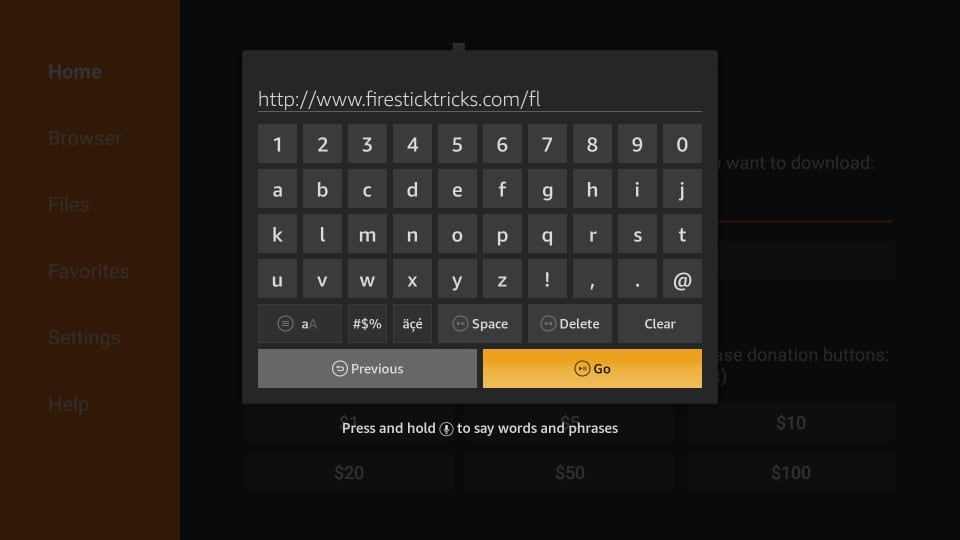 9. Wait for the FileLinked APK to download. It usually takes no more than two minutes.
10. When the FileLinked APK file is downloaded, the Downloader app will run it and start the installation
Click the Install button on the bottom right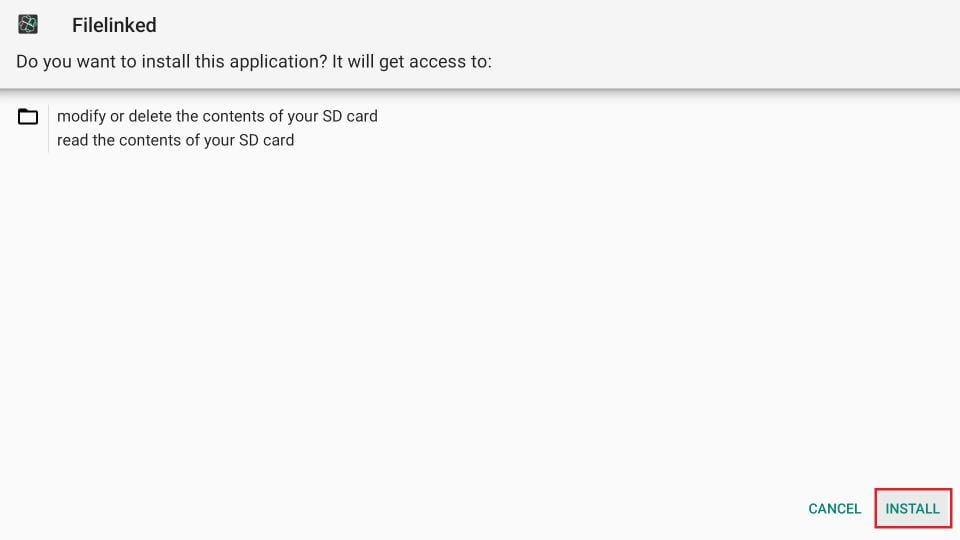 11. Wait for the app to install. It takes about a minute
12. When FileLinked is installed, you see the App Installed confirmation on the screen. Go ahead and click Done (we will open the app later)
13. You must now see the following prompt on the Downloader window. Click Delete to delete the FileLinked APK file, which is no longer needed.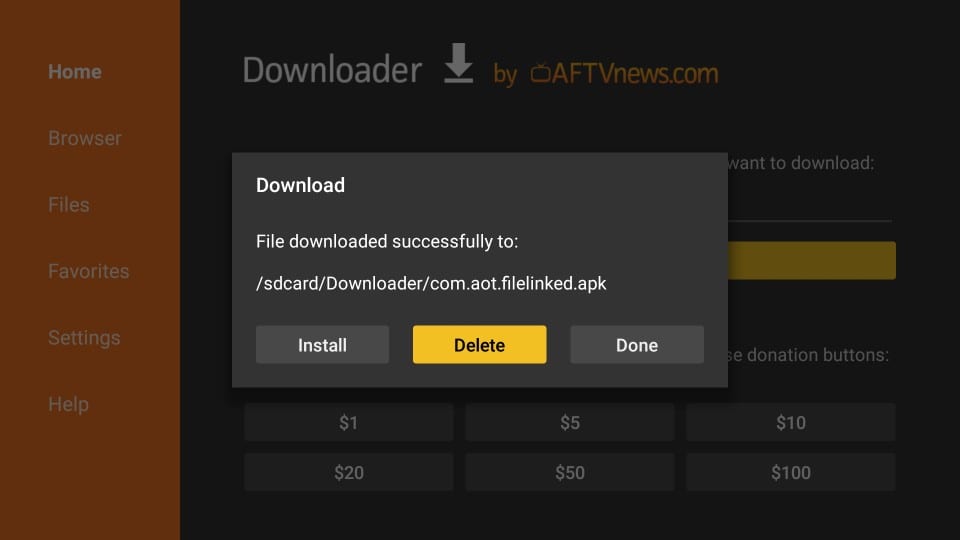 14. Click Delete again.
FireStick users can now use Downloader to install the FileLinked software on their devices. In the My Apps & Channels area, you can launch the app.
You may now use Filelinked coupons to download apps to your FireStick. Open the file link app, enter your code, and begin downloading your preferred programs. The following sections of this article provide step-by-step instructions for using the Filelinked app. I'd want to draw your attention to an essential point first.
There is a surefire solution to hide all of your streaming activity from your ISP and the Government, fortunately!. All you need for your Fire Stick is a reliable VPN. A virtual private network (VPN) will hide your real IP address, which is 103.41.37.8, and can help you avoid online surveillance, ISP throttling, and content geo-restrictions, among other things.
ExpressVPN, which I use and recommend, is the fastest and most secure VPN on the market. All streaming apps are supported, and it's a breeze to set up on the Fire TV / Stick.
We do not condone the infringement of intellectual property rights. However, what if you mistakenly start streaming content from an illegal source? To tell the difference between an authorized and unauthorized source is not always simple.
Be sure that your streaming activities are hidden from prying eyes before you begin streaming on your Fire Stick / Fire TV with ExpressVPN.
Sign Up For FileLinked Account (using the web browser)
Here is the step-by-step signup process:
1. Open a web browser on your computer, mobile, or even FireStick and access the following URL: https://www.filelinked.com/
2. Click the Create Code option on the top-right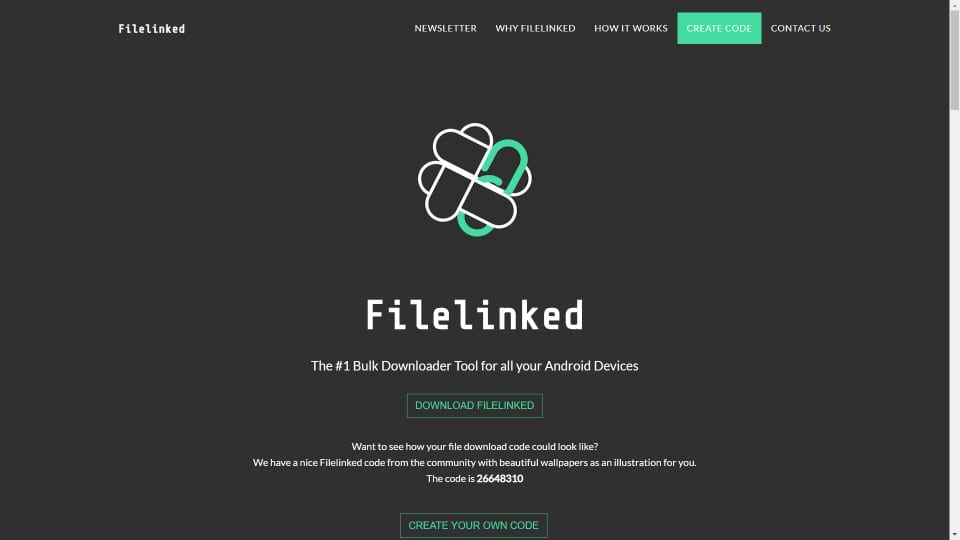 3. I am assuming you don't have a FileLinked account yet. So, click the Signup button on the top
4. In the following form, enter the required details (Name, Email address, Password, Confirm Password)
Click the checkbox I'm not a robot and click Register
That's it! You are signed up. Let's go to the next section.
ALSO READ:  How to Watch Private YouTube Videos With Or Without Permission – Check Out For The Complete Guide
Wrapping Up
FileLinked is an excellent method of distributing files. Additionally, you can use it to install third-party programs on your FireStick via sideloading (or any other Android device). Simply install FileLinked on your FireStick and enter the configuration code, as I've said numerous times.
It is possible to utilize FileLinked as a sideloading software with Downloader and ES File Explorer. Because this program doesn't require you to enter any long URLs, it is the best option. All you have to do is input a four-digit code. What do you think of it? Please use the comments area below to share your opinions with us.