The tech world is buzzing with excitement as Apple has unveiled iPadOS 17. This update is not just regular; it is set to redefine your iPad experience with various features and enhancements aimed at skyrocketing productivity and adding zest to your digital encounters. But how does one get a taste of this thrill? Buckle up as we dive into a comprehensive guide to downloading and installing iPadOS 17 developer beta on your iPad.
Back-Up Your iPad
Before you summon your inner techie and dive into the installation, it s imperative to understand that the developer beta versions can be rough around the edges. They may contain bugs which, although rare, could cause instability.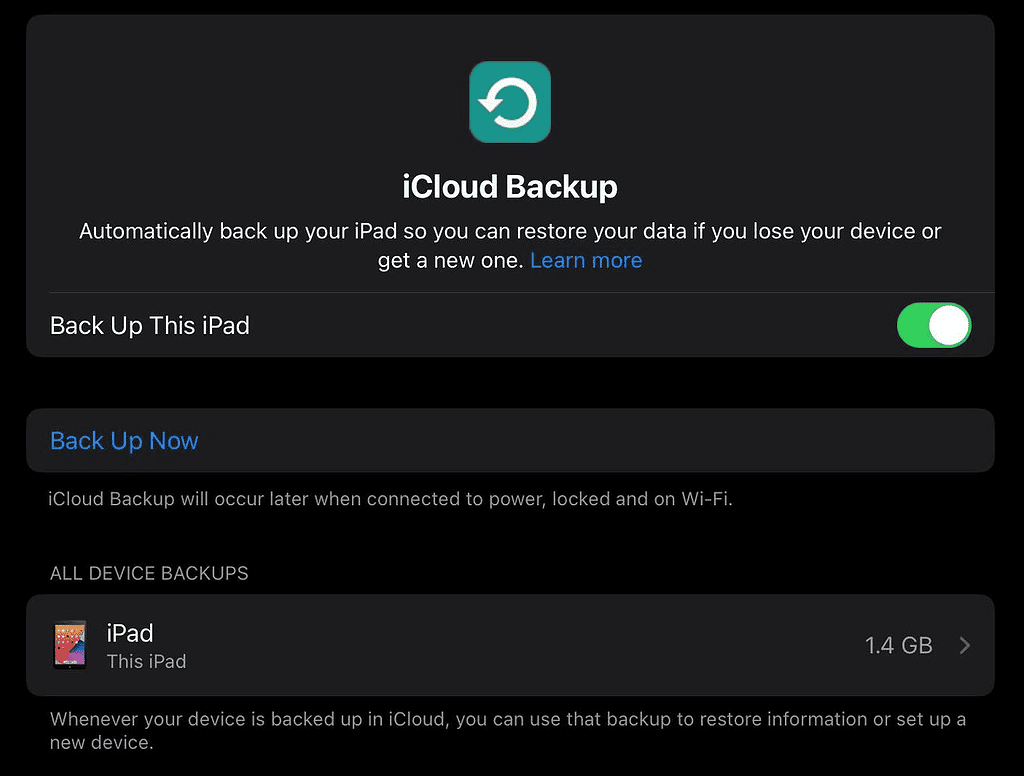 To be a responsible tech connoisseur, the first commandment is to back up your iPad data. This safety net ensures that your current data remains unscathed and can be your knight in shining armor should you face unfavorable conditions.
Which iPads Will Get iPadOS 17?
Another aspect to consider is whether your iPad supports iPadOS 17. To find out, check out our detailed list of iPadOS 17-supported devices. If your iPad is t compatible, you can at least download the iPadOS 17 wallpapers.
Read More: How to Use Widgets and Personalize the iPad Lock Screen the Same Way You Do on an iPhone!
How Do I Get iPadOS 17?
Developer betas are now accessible to everyone with an Apple Developer account, not just the ones shelling out $99 annually for the Apple Developer Program.
Time needed:2 minutes.
If you don t have an account, you can create one at the Apple Developer website. Be sure to follow all the required steps, and in no time, you'll have your golden ticket to the iPadOS 17 developer beta.
First, go to the Apple Developer s website and tap Account to sign in with your Apple ID.

Enter your Apple ID and password to create your Apple Developer account.

Now go to Settings > General > Software Update on your iPad.

Tap Beta Updates and make sure your Apple ID matches the one you used when creating the Apple Developer account.

Select iPadOS 17 Developer Beta, then go back to Software Updates and tap Download and Install.
Voil! Your iPad is now running the much-anticipated iPadOS 17 developer beta. Embark on this odyssey cautiously, but don t forget to savor the exciting new features it unveils. Happy exploring!
The release of iPadOS 17 is not just an update; it s a revolution in how we interact with our iPads. With the tantalizing array of features, from the versatile widget to the exhaustive health app, iPadOS 17 beckons you to a world of endless possibilities. With a design that takes full advantage of the iPad s larger display, the Health app is truly a sight.
The freedom to access developer betas without the $99 fee is the icing on this delectable tech cake. So, equip yourself with an Apple Developer account, follow the installation guide, and enter the future. Next, you might be interested in how to download and install iOS 17 beta on your iPhone. Don t miss out!