Now available for free streaming on Audible is Harry Potter and the Philosopher's Stone, which was published in the US under the name
Harry Potter and the Sorcerer's Stone. It's one of many projects JK Rowling and her friends have started to keep people occupied when
they're stuck at home. Even better, it's the Stephen Fry-narrated version, which was previously illegal to obtain in the US.
Publishers of the series are temporarily easing licensing restrictions to permit teachers to read the books to their pupils in distance learning
video classes in addition to making the audiobook available.
There have been heated arguments about whether Jim Dale's or Stephen Fry's readings of the audiobooks are superior, but as a Brit who
grew up listening to Fry's reading, it has always been clear to me which version is superior. Even if, as TechCrunch points out, it would be
challenging to obtain his recordings of the other novels, I would still advise giving it a try if you're an American who hasn't heard it.
The free audiobook is accessible in English as well as Fry's translations into Spanish, French, Italian, German, and Japanese.
Here's How The Harry Potter at Home Website Describes Itself:
Welcome to the Harry Potter At Home hub, where you'll find all the newest magical treats to keep you occupied, including special
contributions from Scholastic and Bloomsbury, cool magical craft videos (teach your friends how to draw a Niffler!), amusing articles,
quizzes, puzzles, and plenty more for both new readers and those who are already familiar with the wizarding world. Boredom is being banished with a Banishing Charm!
According to The Verge, J.K. Rowling and her publishers have temporarily loosened licensing requirements for the series in order to allow
teachers to post videos of themselves reading the books to their classes on private educational platforms.
If you have an Alexa device at home, just tell it to read Harry Potter book one. You may access Harry Potter and the Philosopher's Stone for free through audible.
There are still some limits on using the books in remote virtual courses, even though Rowling and her team have relaxed the licensing
requirements. The most important of these is that the books are intended to be read on private educational platforms like Google Classroom
or Schoology rather than on publicly available sites like YouTube. Rowling herself could occasionally benefit from paying a little more heed to
the recommendation that teachers do not edit or abridge the books as they are being read.
For now, you can download the audiobook from stories.audible.com and listen to it there. You will need to have a reasonably stable internet
connection for the duration of the nine-and-a-half-hour offering because there is no opportunity to download it. Guys, am I right about Accio 4G?
READ MORE:  How to Secure Your Apple Id Using Two-Factor Authentication
   A Few Small Catches: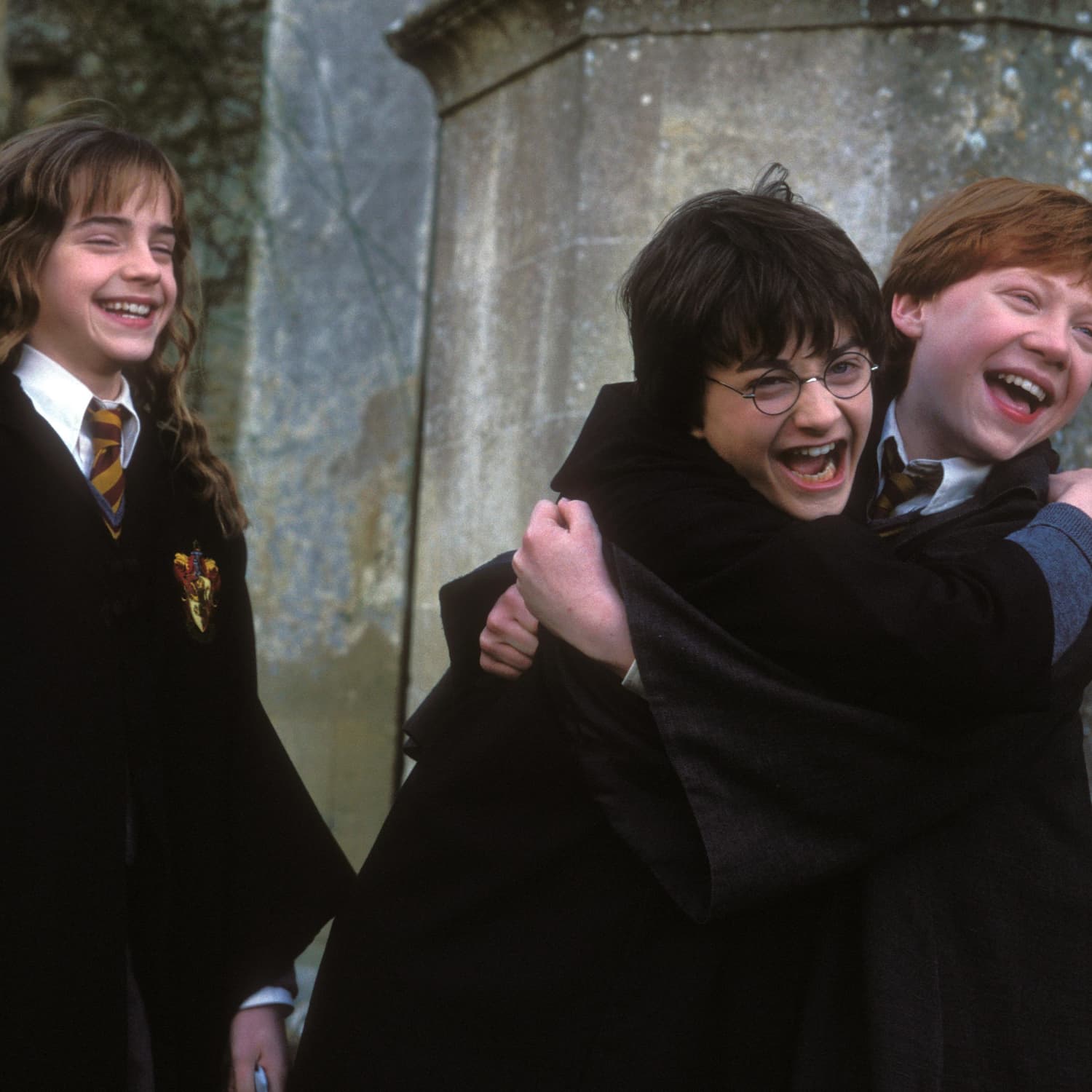 If you're in North America and get hooked on Fry's take on the narration, finding/importing the Fry version of the other books is going to be up to you. Even if you sign up for an Audible account, the rest of the series on Audible is read by Jim Dale. To be clear, Dale's version is very good! Just know that it's different.
It'll work across laptops, phones, tablets, etc. with the caveat that it's streaming only, so plan on listening somewhere with an internet connection.
You can find the Harry Potter stream — plus a bunch of other family-friendly audiobooks as part of Audible's free Stories program.