This week marks the continuation of Google's ongoing anti-iMessage campaign with a new installment. The internet search giant teamed up with European Union (EU) telecom operators to persuade local politicians to designate Apple's iMessage as a gatekeeper service. This would compel Apple to allow RCS to access iMessage, but not just any RCS protocol.Google wants iMessage to support its own RCS technology. None of the other RCS standards truly make advantage of it.
As I've previously stated, I can't even begin to imagine the chaos that would arise if Google integrated its RCS texting system with iMessage. However, I also discussed how extremely infuriating the RCS implementation could be if iMessage is compelled to cooperate with third-party sites within the EU.
This leads to the fundamental point: the Digital Markets Act (DMA) applies exclusively to the European Union.RCS would most likely never be supported globally by Apple.
However, now that Google is working with carriers to promote this program, I will consider this to be a serious red sign. When, after all, did you last have faith in your mobile service provider to protect your rights or your user experience?
Google sent a letter to the EU in collaboration with the largest carriers in Europe, including Vodafone, Deutsche Telekom, Telefnica, Orange, and Google. Google and the carriers want the EU to identify iMessage as a gatekeeper service, according to The Financial Times (via 9to5Google).
Is this just another marketing trick?
As may be seen in the figure below, the region has already decided on the first round of gatekeeper services. Facebook Messenger and WhatsApp are regarded as the gatekeepers in the messaging space. Interestingly, despite Android's enormous market share in Europe, Google's Message service isn't.
This implies that, unlike iMessage, Google's RCS does not have 45 million users in the area.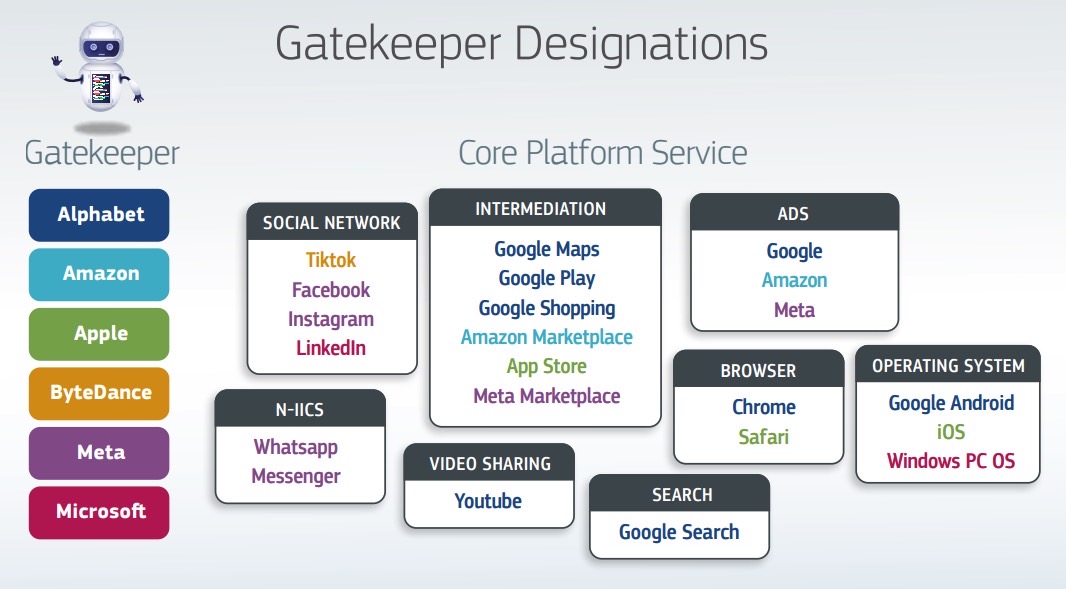 The letter is addressed to business users who are allegedly unable to contact their clients via iPhones due to the lack of RCS support:
It is paramount that businesses can reach all their customers taking advantage of modern communications services with enriched messaging features, the letter, which was confirmed by multiple sources, added. Through iMessage, business users are only able to send enriched messages to iOS users and must rely on traditional SMS for all the other end users.
It appears that neither WhatsApp nor the popularity of the service among EU enterprises is known to Google.
Why is Google acting in this way? Perhaps it's just a ploy for the market. Perhaps Google wants Android users to believe that, even if iMessage isn't an issue in Europe, it's protecting their honor. Once more, WhatsApp is the most widely used chat app here, and I use it far more frequently than iMessage.
However, money is the main concern, along with the possibility of letting everyone forget how fantastic iMessage is as an iPhone software.
The EU is already investigating iMessage
The European Union is already looking into Apple's iMessage service, and it's posing some peculiar queries in the area. The problems posed by the EU, including the commercial use of texting, were brought to light by Areport last month:
The Commission sent out questionnaires earlier this month, asking rivals and users to rate the importance of Microsoft s three services and Apple s iMessage versus competing services.

The people familiar with the matter said the EU watchdog asked if there was anything specific to the services that business users rely on and how they fit into the companies ecosystems.

It also asked for the number of users using the services.
The EU has until February to determine if Apple's iMessage meets the requirements for gatekeeping. For the same reason, it is also looking into three Microsoft services: Edge, Bing, and Bing.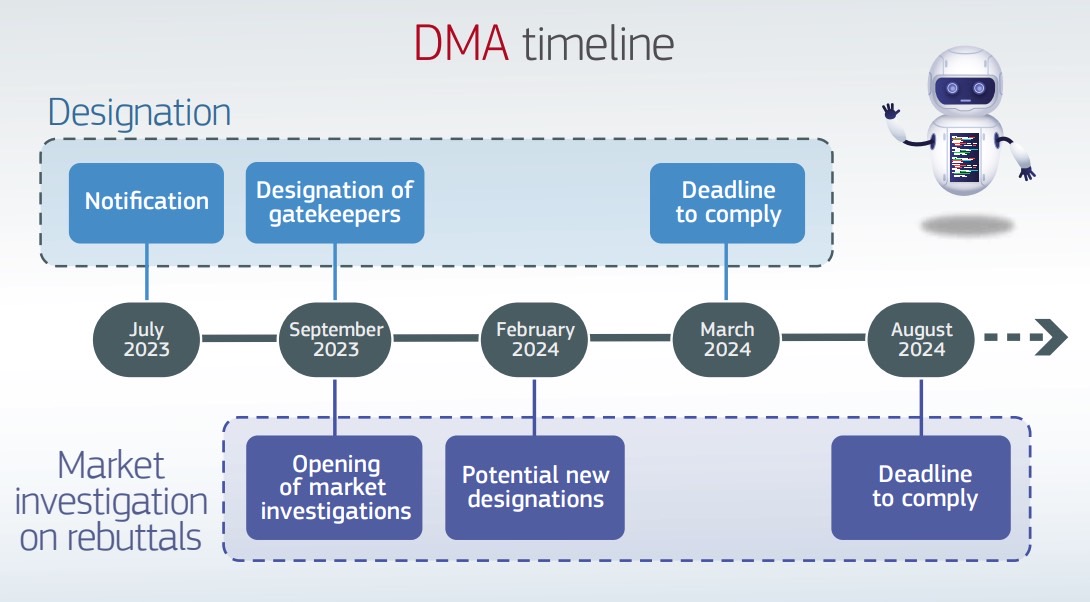 The big difference between iMessage and Google s RCS
Being the only major internet corporation that has failed to foresee the direction that instant messaging will go, Google finds itself in a difficult position at the moment. When Apple introduced iMessage in 2011, it provided it with more up-to-date capabilities and superior security and privacy compared to other companies.
Despite already owning Facebook Messenger, Meta (rather than Facebook) also recognized the future when it spent almost $20 billion acquire WhatsApp in 2014.
The lucrative SMS business that carriers operated was brought to an end by apps such as iMessage. The transition from SMS texting to internet-based chat apps didn't happen quickly.
Carriers also anticipated this. RCS is a 2008 standard that was developed by carriers. That first implementation was not in the least bit modern. The EU would be justified, if anything, in requiring Apple's iMessage to support that original RCS in addition to SMS (and MMS), as it is the real standard. A proprietary messaging system is Google's RCS.
Amidst all of this, Google made a blind move and started running around 13 distinct chat programs. Apple continued to refine iMessage. Google is playing the victim here despite running the world s largest operating system. Furthermore, even though it was unable to develop a substitute for iMessage.
Returning to conventions, Apple did not intend for iMessage to become a generic texting program when it first released it. Yes, iMessage had competition from SMS. Additionally, carriers at the time mandated that it support SMS, so it had to offer this communication standard for everyone.
But now that Google has an iMessage substitute after more than ten years, the company wants its chat app to be compatible with Apple's chat apps. to serve as the norm for all operating systems.
It s all about money, not the customer s well-being
The entire marketing isn't focused on our welfare as smartphone purchasers or carrier subscribers. It isn't about the green versus blue bubbles, which are a myth, particularly in Europe.
Money is at issue. Carriers don't care about RCS in and of themselves. That's why RCS didn't function in the beginning. When SMS income first started to become popular, carriers were concerned about it, but that is no longer the case. They may still despise Apple for its role in the demise of SMS.
They may benefit from this in the form of more data traffic produced by RCS messages. They could be able to make money from that. However, iMessage traffic still has to be connected to the internet. Consequently, a mobile data plan. Whichever chat apps you choose, you will still be required to pay your internet service provider. Therefore, carriers already profit from iMessage.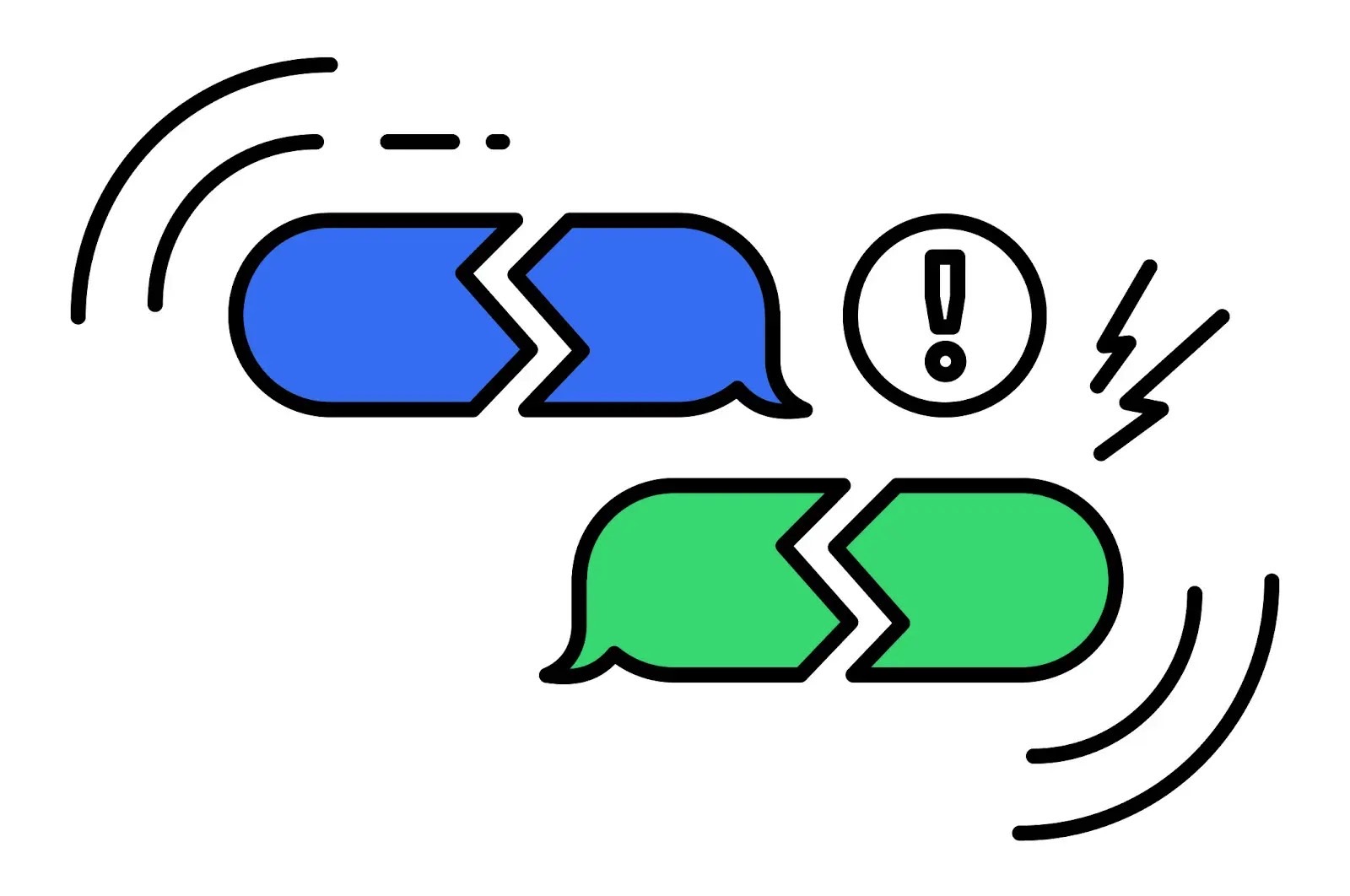 That additional iMessage-RCS traffic would be routed through Google's infrastructure. Even with encryption, the infrastructure would continue to generate revenue. After instance, Google uses its Jibe platform to sell RCS services to operators.
I'll reiterate that, according to Statista, Android, which acts as a gatekeeper in the EU, had a 65% market share in Europe last year. Due to this, a large number of smartphone users have the Google Messages software preinstalled by default, which most likely supports RCS.
Strangely enough, either Google's RCS should act as gatekeepers in accordance with the same regulations, or the EU must have determined that less than 45 million individuals in the bloc utilize RCS.
Regarding texting apps, the sameWith over 2 billion users, Statista claims that WhatsApp is the most widely used communication app worldwide. As of January 2023, there were 931 million users of Facebook Messenger, while Telegram has 700 million users globally. iMessage is not included in the list. Google's RCS does not either.
Approximately 448 million of the continent's population—roughly 742 million—live in the EU. By 2023, there will be 459 million smartphone subscribers across the continent.
Google said at I/O 2022 that it has500 millionRCS messaging users worldwide. The number of them in Europe is unknown. But, again, these are users of Google s proprietary RCS app, not the standard that the carriers develop. Nobody would use RCS if it were not for Google.
With all that in mind, the EU should also look at Google Messages being a gatekeeper service in Europe and not be fooled by Google describing its RCS implementation as a standard chat service. Then again, I don t recall any competing chat service wanting or supporting RCS as a standard. Google would have definitely sought their assistance in opposing Apple.