When it comes to using Safari to browse the web, there are two kinds of iPhone users worldwide. Some people think the address bar looks better at the top of the screen, while others think it looks better at the bottom. In the latter group, I am. For the way I handle and use the iPhone, I think the bottom placement is the greatest option. Simply put, it's more cozy that way.
A few years ago, Apple added the capability to iOS 15 and encountered some criticism. Apple ultimately gave customers an option because not all iPhone users were satisfied. The URL bar can be placed anywhere, and you can move it around as needed.
Different third-party browsers provide different options. Among them is Chrome for iPhone, but Google said on Tuesday that it has just included the feature in its Chrome app for iOS.
In a blog post devoted to this specific UI update, Google disclosed the capability. Chrome users apparently sent Google a lot of input requesting that the address bar be positioned at the bottom of the screen.
Once more, if I used Chrome on my iPhone, I would fall into the same category. Considering how you hold the iPhone, this is the ideal position to write website addresses. Additionally, the remaining navigation buttons that you may require are situated at the bottom.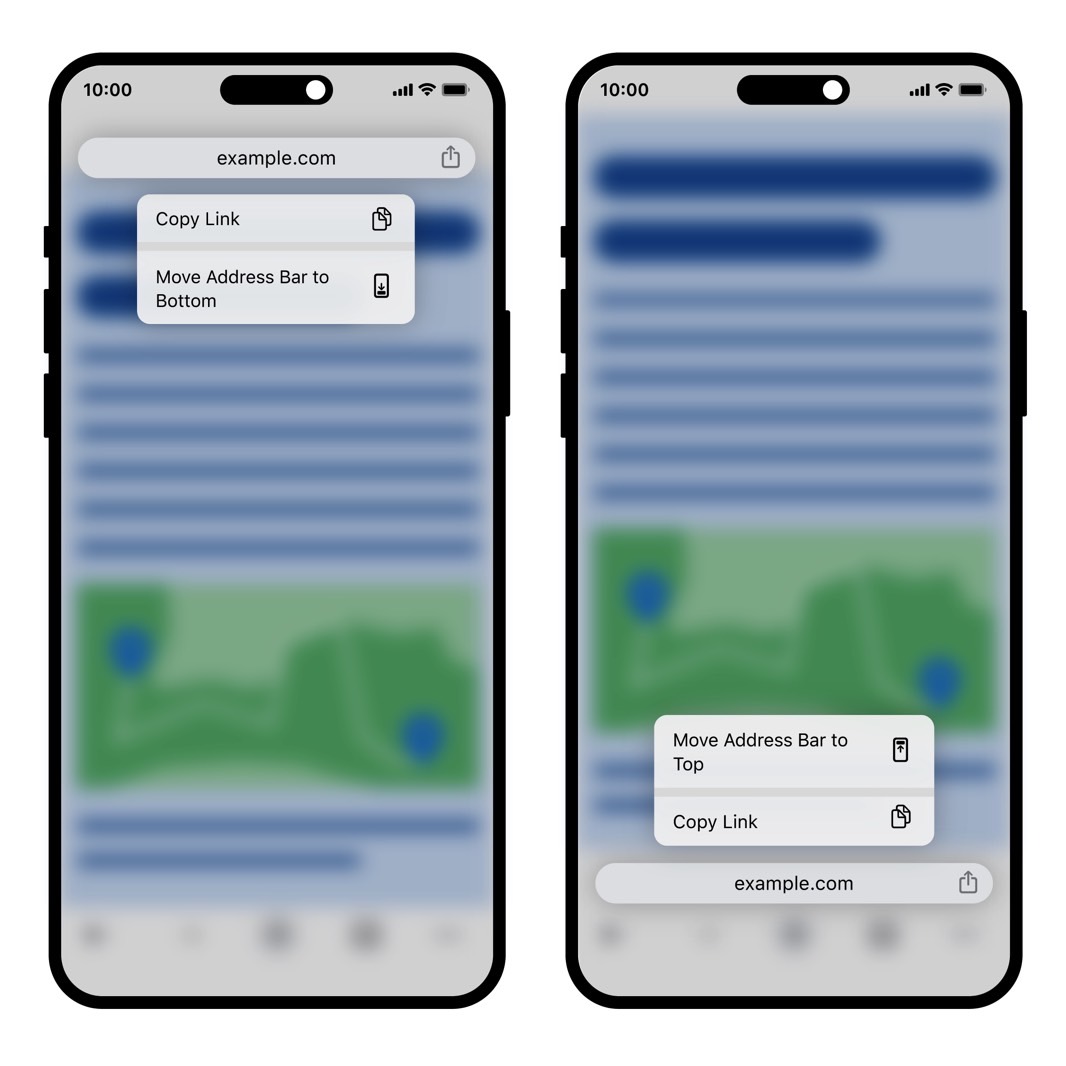 Even more quickly than you can move Safari's URL bar, you can move the Chrome address bar to the bottom of the iPhone screen. To position it, simply long-press the address bar and select where you want it to be. There will be a choice to shift it to the bottom if it is now at the top. You'll notice an opportunity to move it to the top if it's currently at the bottom.
If you want to personalize your Chrome experience, you can also adjust the address bar's position from the app's Settings menu.
It should be noted that there are good reasons to use Safari for some browsing, even if you use Chrome on different operating systems. For instance, on iOS 17, Safari allows you to select a different search option for private browsing. Additionally, Safari's private browsing data may be secured with Face ID, Touch ID, or a PIN number in iOS 17.
To adjust the address bar of Safari to the top or bottom, navigate to the Safari area of the iPhone Settings app.