Free Fire is well-known for its frequent incentive giveaways. Rare skins, bundles, and even characters that may be used in battle royale and Clash Squad matches are some of the prizes players can expect to receive.
Garena and Amazon began offering prizes to Prime subscribers in August 2021. To receive these prizes, players must link their Amazon Prime account to Free Fire.
Highlights:
Amazon Prime and Free Fire have teamed up for a new event.
This new event offers a variety of prizes for players to claim.
Neither gold coins nor diamonds are required to obtain these two bonuses (in-game currency).
Due to a new agreement between Amazon and Garena, Free Fire gamers are now able to receive a variety of free gifts and stuff. For Prime members in the United States and India, there is a slew of freebies to be had. The campaign has already begun, and the rewards will be unlocked each week.
There has also been a statement made by Garena regarding the prizes. "Amazon Prime users are eligible for free Fire prizes!" they wrote. Get 5 Weapon Royale Vouchers for free from now until November 11th, 2021, by visiting the event page in-game!
READ MORE: Putlocker: Stream & Watch Latest Hindi Dubbed Hollywood Movies Online For Free
Garena Free Fire Amazon Prime Free Rewards:
"Free Fire Garena" Rewards for Amazon Prime: Weapon Royale voucherx5: October 28th – November 10th
From November 25th through December 8th, a new character was introduced.
Ottero pet skin: 09/12-22/12
Five magic cube fragments: December 22, 2021, to January 5, 2022.
The skin of the surfboard: January 22-January 22
The Otero Pet skin will be available from January 20 until February 2 of this year.
How To Link And Claim Amazon Prime Rewards in Free Fire?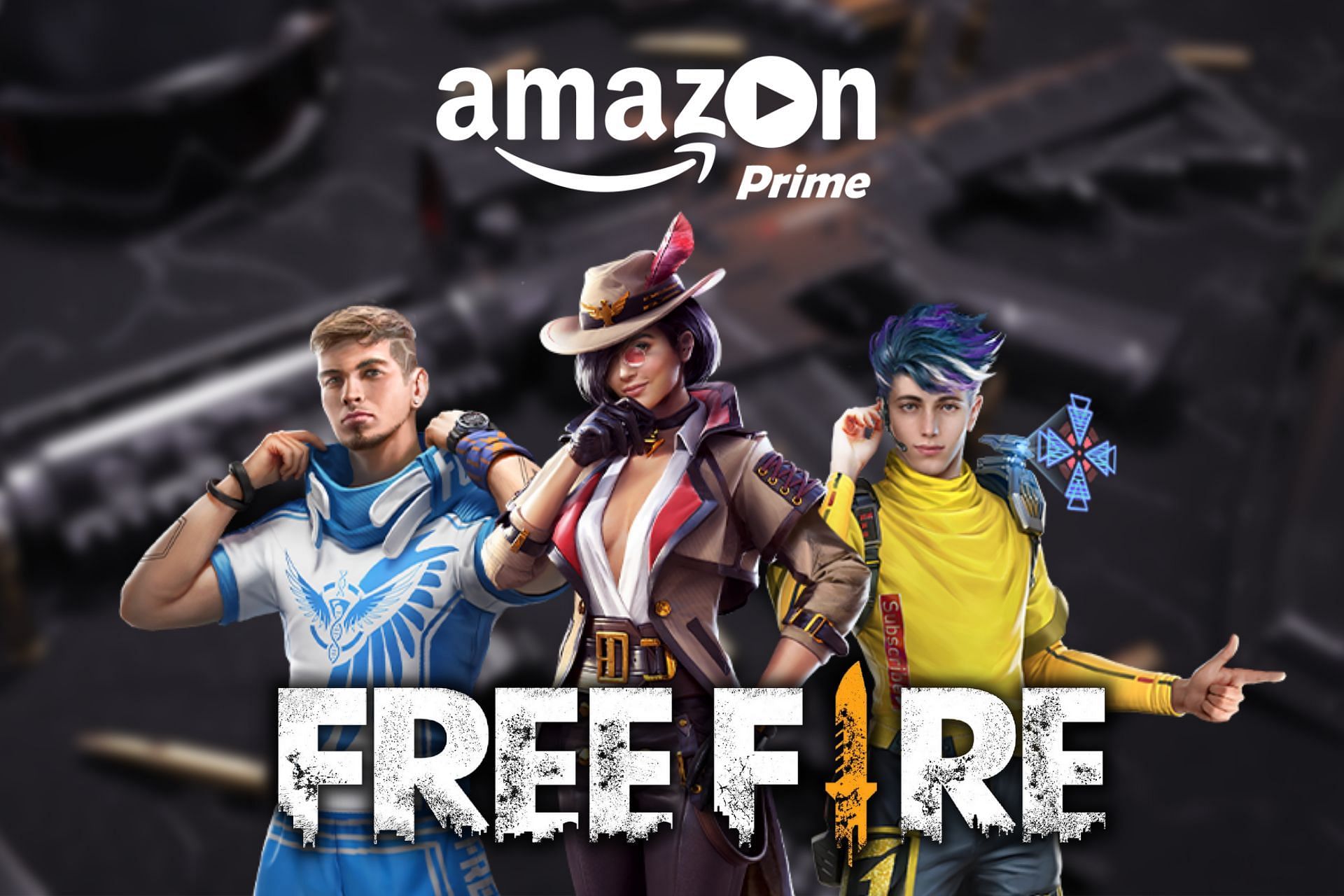 This feature is only available to those that play on a mobile device.
Afterward, they'll need to visit the Events page.
Go To must be clicked once players select Amazon Prime.
Login with Amazon is the next step for customers.
To grant Free Fire access to their Amazon Profile and Prime status, gamers must first click Allow after inputting their Amazon email id and password.
Clicking Confirm a second time is required.
Once the Amazon Prime account and the Free Fire have been linked, gamers will receive a new pop-up window asking them to confirm their rewards in order to do so.
By adding their Amazon Prime account to their game, users may now see all of the benefits they've earned.
Only one prize can be claimed at a time. As long as Hayato is selected, the "claim" button will be accessible.
Hayato can be claimed by tapping the "Claim" button.
As soon as the prizes have been claimed, a pop-up will display to let players know they've been received.
If you don't already have an Amazon Prime account, you can get around this issue by allowing a free one-month trial of Amazon Prime through the Amazon app. There are no prizes if you've already taken advantage of the free trial.
READ MORE:  What Is Robuxftw.Com? Can You Legally Get Free Robux For Your Account From The Website?
How to Acquire the Weapon Royale Voucher In Free Fire?
The Weapon Royale Voucher is one of the free Amazon Prime rewards offered by Free Fire. Interestingly, players will not get one but five of these vouchers.
Free Fire gamers have a span of two weeks ie. from 28 October 2021 to 10 November 2021, to claim the rewards. In order to do so, they will have to follow the steps given below:
Step 1: They will have to open Free Fire and click on the Calendar icon.
Step 2: Players will then have to tap on the News section and go to "AMAZON PRIME REWARDS."
Step 3: After that, they have to tap on the "Go-To" option.
Step 4: Once the Weapon Royale voucher icon appears, they will have to click on the Claim button.
If players have not linked their Amazon Prime account to Free Fire, they can take a look at this article to learn how.
Thank you for taking the time to read this.