Visiting Disney World for the first time soon? Making preparations for a trip to Disney World can be both thrilling and exhausting. But fear not, since you will be prepared thanks to our insider Disney World tricks and ideas. A Disney travel agent will tell you all you need to know before visiting Disney World.
When I was trying to arrange a Disney trip for my family, my friend Amy from Kingdom Destinations was a huge help. Being well-organized is the key to a memorable trip to Disney World. If you want to have a magical time in Disney World, you shouldn't leave without first reading Amy's helpful advice.
1. Walt Disney World Has Four Parks
Whether you're visiting Epcot, the Magic Kingdom, Hollywood Studios, or Animal Kingdom, Walt Disney World has you covered with these helpful hints. Not everyone is aware that Walt Disney World is home to four different theme parks, each of which is worthy of a full day of your time.
There are four theme parks in all Disney Magic Kingdom, Epcot, Hollywood Studios, and Animal Kingdom. Many guests incorrectly believe that Hollywood Studios can be seen in a single day, that Animal Kingdom is merely a zoo, and that Epcot is only for adults. I'll explain why all of these are completely incorrect.
Epcot: For children, Epcot offers a wide variety of rides, games, and other fun things to do. Plus, there is a wide variety of exciting foods for everyone to sample. Because of the inclusion of the Frozen ride, it has gained a lot of popularity among young people.
Hollywood: With the addition of Toy Story Land and Star Wars Galaxy's Edge, Hollywood Studios can now be enjoyed in their entirety over the course of a single day. Fun rides for all ages can be found here. The larger rides have made this park a hit with local teenagers and preteens.
Animal Kingdom: While Animal Kingdom does house many animals for guests to view, it is not really a zoo. The Avatar-themed VR experience and the Lion King's Festival of the Lion King show are two of the highlights.
Magic Kingdom: Everyone's favorite Disney attractions may be found in Magic Kingdom. You'll need the most time and energy to tour this park because it contains the most rides.
Read More: Pubg Mobile Update Beta 1.2 Global Version Released | Download the Apk File
2. Rope Drop
To my customers, Rope Drop is one of the most useful tools I offer. At the appointed time, Cast Members drop the rope and welcome the first guests inside the park. You can beat the crowds, get on all the rides first, and get into the park early if you wait at the entrance at this exact moment.
For customers' convenience, the front gates of all four parks are often opened 30-45 minutes before the official opening times. In 2021, most parks will begin unofficially opening a half hour earlier. Find out when the buses from your hotel start running, and how long it will take you to travel to the park so that you can be sure to be in time for the rope drop.
It's possible that, especially in the morning, you'll have to wait 20 or 30 minutes for a bus to reach the resort where you're waiting. On the My Disney Experience app, tap the Hotel option to view the expected arrival times for the buses. Don't forget that the park's parking lots don't open until 30 minutes before the park itself does if you're driving there.
Guests staying on Disney property can take a park bus and get to the theme park sooner. In addition, those who stay at a Disney resort receive complimentary parking at any of the Disney World theme parks. The first two hours of each park's opening are prime time for riding attractions before the crowds of people who slept in on their vacation arrive.
3. Be Prepared for the Weather
If you're going to Disney, pack rain gear. Make sure you have everything you need for a day at the parks with this free printable Disney Packing List. It's going to be a fantastic trip, so get the kids ready. To be clear, we are in Florida. Prepare for a day of both sun and rain.
Pack your sunscreen and an umbrella or raincoat just in case. In the space of an hour, the weather can vary from scorching to drenching to unbearable. Besides protecting you from the rain, an umbrella can also shield you from the sun while waiting in lines that aren't covered. Make sure you have everything you need for a day in the park with our free printable Disney backpack checklist.
It's a thorough rundown of what you'll need to bring with you to the amusement parks, so packing won't be a hassle. Stick to the steps on the checklist. Families may get a free printable bag checklist for Disney parks. Everything a person needs for a carefree day at the Disney parks. If you follow the simple steps on this checklist, you'll be prepared for a magical trip to Disney World.
4. Disney World Food
The food at Disney World has progressed a long way since I first started going there, and it's not just burgers and fries anymore. These days, I'm craving a wide variety of foods. Explore the many options available on the My Disney Experience website or mobile app to see what piques your interest.
If you're going to the park with hungry kids, it's best to figure out where you might want to eat ahead of time. If you want to avoid waiting in line at Quick Service restaurants, use the Disney app's Mobile Food Ordering feature. This can be done on the day of the event while waiting in ride lines; just be sure to include the time you'd like to pick it up.
As a fast food option, this completely changes the game at Disney. Reservations for any of Disney World's many delectable table-service eateries can be made using the My Disney Experience app 60 days in advance. In addition, you can reserve a character dinner up to 60 days in advance. Feel free to contact me at amy@kingdomdestinations.com or on my Facebook page if you need help deciding where to eat.
When it comes to my favorite things, I have a rather extensive list! Quick service restaurants are great since they always provide free ice water for your table. When you go out to lunch, just ask for this so that you can refill your water bottles.
Read More: Now You Can Watch 150 of Disney+'s Best Movies
5. Standing in Ride Lines
Younger children may become bored waiting in the long queues for the rides. Disney has made an effort to liven them up by adding photos and themed decorations for families to enjoy while waiting, but if you're spending an hour in line, that won't cut it.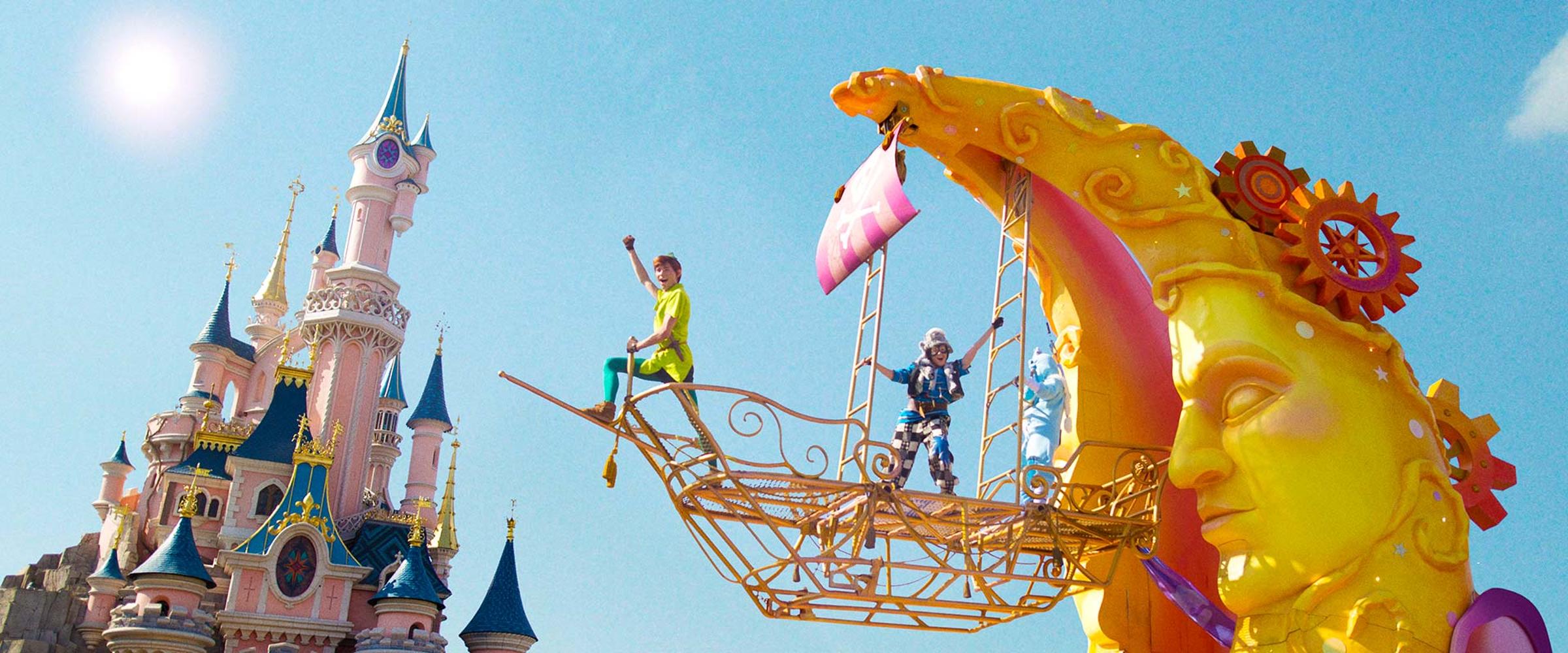 Waiting in line can be enjoyable with Disney's new quiz games, available only through the My Disney Experience app. This is a game that the whole family can have fun with. Get a couple of line games planned out before you leave. While waiting in line, why not play one of these simple games with your kids? Never again will you hear, "I'm Bored," from those in line again.
6. Take a Mid-Day break
Staying at a Disney resort allows you to escape the crowds and return to your hotel for a midday sleep, swim, or relaxation. Then, in the afternoon, you can revisit the parks. It will revitalize you and make you eager to explore further. You can take a bus to another Disney resort, even if you aren't staying there, and eat at a restaurant there for the day.
Taking the Monorail or Skyliner to one of the Disney Resorts for dinner would be a lot of fun, too. See the other resorts at your own pace and enjoy yourself while you're doing it. The parks are more enjoyable in the late afternoon or evening when crowds are smaller and there are fewer shows and other attractions open.
7. Have a Plan But Be Flexible
You should schedule daily family rides that are high priorities in your schedule. Also, consider the queues that have the longest wait periods. Make a plan for the day by writing down your objectives and, if possible, prioritizing them. Stay adaptable and you won't be as rattled if your day doesn't go exactly as planned.
Sometimes the rides are momentarily out of commission, it rains, the kids are unexpectedly interested in something you didn't anticipate, or they're just plain exhausted. Don't let rigidity in your schedule ruin what should be a joyful day.
Read More: How to Install Gamezy App: The Best Play Fantasy Cricket & Win Real Cash!
8. Last Ride of the Day Tip
You shouldn't reserve the best rides for last, but now is a fantastic time to get in one more spin. That's right, as the day winds down, ride wait times get shorter, making it the ideal opportunity to enjoy your favorite attraction one last time. Alternatively, you might hop in line for the attraction that was constantly busy all day long.
Tip: if you are in line for a ride at the last possible minute before the park shuts, you will be allowed to go on that ride.
9. Stay After the Park Closes
Even though each park has a designated closing time, visitors can often linger in the gift shops and take pictures long after the park has closed. When leaving the parks, linger a while to get one last photo with a few other visitors in it.
Disney provides bus transportation back to the resorts for up to an hour after the parks close. You won't miss your chance to take one last snap or ride before leaving the park. Don't forget to be considerate of the Cast Members' time, too.
10. Take a Rest Day
On your day away from the theme parks, stop by Disney Springs. An entertaining stop for recreation, retail therapy, and culinary exploration. Visit this lively district by catching a bus from your Disney resort. This is a controversial viewpoint. A lot of visitors try to cram as much fun as possible into their time at Walt Disney World.
However, even the fittest people will tire after walking 10-12 miles every day. A day spent sleeping in, swimming, shopping, or simply getting a later start and visiting the parks in the evening can completely transform your vacation. Disney Springs is also highly recommended today.
Read More: Best Gaming Keyboard: Check out This Amazing List for Gamers!
11. Disney World Tips for Saving Money
You can save money on your trip to Disney World by purchasing Disney-themed clothing in advance. Amazon and local Disney stores sell merchandise at lower prices than the theme park itself. Visiting Disney might put a dent in your wallet, but there are plenty of simple methods to cut costs. Some suggestions are as follows:
T-Shirts – Obtain family Mickey Mouse T-shirts before leaving. They won't cost you any more in Disney theme parks.
Souvenirs – These can be purchased in advance and stored in a piece of luggage. Then, leave the motel with a big surprise for the kids.
Breakfast – Make yourself a room service breakfast. Food can be brought into the hotel or delivered to the room from a grocery shop.
Pack a Lunch –  If you want to save money, buy dinner at the park and bring your own lunch and snacks.
Popcorn Bucket – If you plan on spending multiple days in the parks, the popcorn bucket is your best bet for affordable munchies. After the initial cost of purchasing the bucket, each subsequent refill will cost only $1.
Ticket Savings – Tickets to Disney World are more expensive when visiting during peak seasons. If you want to save money on tickets, it's best to go during the off-season. Walt Disney World Resort Attendance Schedule
Bring What You Need to the Park – Don't waste cash on necessities like ponchos, prescriptions, Disney Ears, drinks, snacks, and additional clothing that you might have brought from home. Our Disney Parks Packing List is here to help you remember everything you'll need to bring with you on your Disney vacation.
12. Memory Maker
Disney's Memory Maker is essentially a photo pass that features images shot by Disney Cast Members at various locations throughout the parks. You can save these images to your computer or mobile device. In the My Disney Experience app, you may view your photos the same day you snap them.
Whether or not to invest in a Memory Maker depends on how many images you plan on having taken by Cast Members during your visit. Covid ensures that Cast Members will no longer steal your photos. In addition to being able to ride the attractions multiple times, the pass also includes professional photographs of you enjoying the rides.
Keep in mind that purchasing a Memory Maker in advance will save you money compared to doing so at the park. It is more cost-effective to purchase each picture separately if you need only one or two. However, the Memory Maker bundle is a better value if you plan on taking a lot of images while visiting the park.
13. Bring a Portable Phone Charger
Tip: Bring a portable phone charger to the Disney World theme parks. You'll need it for My Disney Experience, as well as maps, quick service restaurants, rides, photographs, and more. Take care to avoid a dead phone. The My Disney Experience app will drain your battery quickly.
The app's many useful features include viewing maps, checking ETAs, keeping tabs on photo progress, and placing food orders. Bring a portable phone charger in case your battery dies while you're out enjoying the park. During our recent trip, we utilized the Anker phone charger shown above, and it served us well.
Read More: Best Wireless Gaming Headset: Check Here 10 Best Gaming Headsets With Surprising Battery Life!
14. Use a Travel Agent for Your Trip!
The services of a travel agent are at no cost to you. Using a travel agent won't cost you anything extra (Disney pays them for you). And you don't have to pay a dime for their advice and guidance! In addition, they can check for any applicable discounts for the dates of your trip.
Please don't hesitate to contact me at amy@kingdomdestinations.com or on Facebook if you have any further inquiries or require assistance in organizing your forthcoming trip. We greatly appreciate Amy sharing her first-advice timers for navigating Walt Disney World with us. Don't be shy about reaching out to Amy for assistance in organizing your Disney vacation; she was a fantastic resource for us.