It appears that third-party charging providers are likewise excited about the NACS train, which is gaining momentum.
Many EV automakers have declared over the past year that they will be converting from CCS to NACS, the North American Charging Standard, which was created and eventually made public by Tesla. It seems like a major EV brand declares every month that their upcoming models will include charging connectors.
All of those businesses have not only stated their support for NACS but also their agreements to use Tesla's Supercharger network. Beginning in 2025, all of those modifications—which include switching to the NACS charger and getting access to Tesla's charging network—will take effect.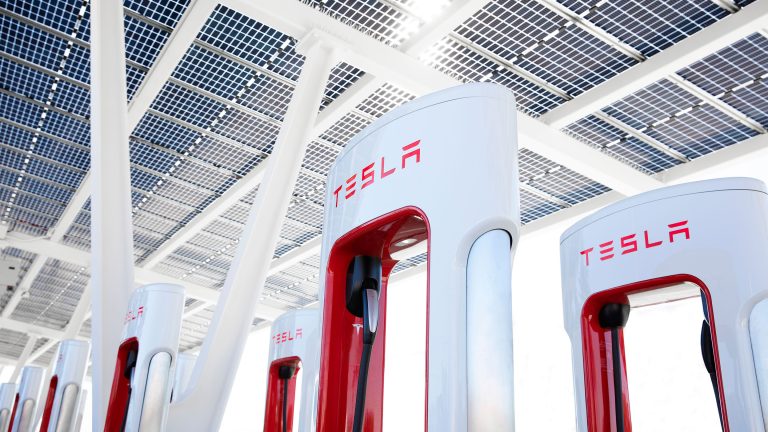 However, what about every other charging network in North America? They are, in fact, moving to NACS as well. The EV charging provider ChargePoint revealed in a news release that they will be adding NACS chargers to their stations later this year. According to the firm, cable conversion kits for current DC fast chargers will be shipped to clients in November, and the majority of its current chargers will be updated with NACS connectors over the course of the next month.
In a statement, ChargePoint CEO Pasquale Romano said that Tesla owners have already used the company's stations to charge their cars over 35 million times, despite the fact that they had to utilize a CCS to NACS adaptor to do so.
With more than 35 million historical ChargePoint sessions initiated by Tesla vehicles, we saw the need to offer native connector solutions for this large portion of the EV market. Our support for both installed and new products opens up ChargePoint s DC chargers to millions of drivers who have not yet had a fast charging alternative to the Tesla ecosystem, and makes their AC charging experience more convenient.
The company claims that it will provide every cable solution required to charge an EV in North America and Europe after it implements NACS across all of its charging stations.
The revelation was released one day after BMW declared that it would be implementing NACS for all of its models, including those from its owned brands, Rolls-Royce and Mini. Similar to other companies, the business states that the first electric vehicles featuring NACS will be seen on cars produced in 2025. Similar agreements with Tesla have been revealed in the past several months by Mercedes, Rivian, GM, Polestar, Volvo, Nissan, Fisker, and Jaguar.
It's fantastic to see outside charging providers like ChargePoint ahead of the curve and immediately implementing support for NACS. Owners of Teslas will undoubtedly be pleased with this today, and those considering purchasing an EV and wanting to make sure the chargers nearby have the connector they desire will likewise feel less anxious about range.