With each passing day, the Battle Royale gaming community becomes more and more familiar with Free Fire. To keep players interested in the game, there are numerous in-game incentives and events.
Players of all skill levels can enjoy Free Fire because of its compatibility with even the most basic Android smartphones.
In the last several years, the mobile gaming industry has grown tremendously. There are various well-known developers who announce new
games every year. High-resolution graphics and cutting-edge gameplay mechanisms are now commonplace in new video games, necessitating the use of a smartphone or tablet with enough hardware. It's not always the case, but many games don't necessitate a lot of processing power or storage space. This means that you can play as many games as you like without any limitations.  This article brings together 10 such Android games which can run on most devices.
Highlights:
Free Fire is one of the most popular games in the battle royale genre.
However, the game can only be played with an internet connection.
These 5 best offline games like Free Fire will solve all your problems.
Do not let storage space and internet connection be the reason for being unable to enjoy games like Free Fire. If you are interested in playing battle royale titles like Free Fire, you can take a look at the list below which consists of offline games.
You can download it for 700MB on the Play Store. The game runs smoothly on low-end Android devices.
5 best offline games like Free Fire for low-storage devices
1. ScarFall: The Royale Combat
In this famous Battle Royale game, players have the opportunity to respawn up to three times, increasing their chances of survival. Offline play is also an option for players. Skins and cosmetics, similar to those seen in Free Fire, allow players to customize their character's appearance. Vehicles and weapons abound in this title.
Download it from here.
2. Heroes Strike Offline – MOBA & Battle Royale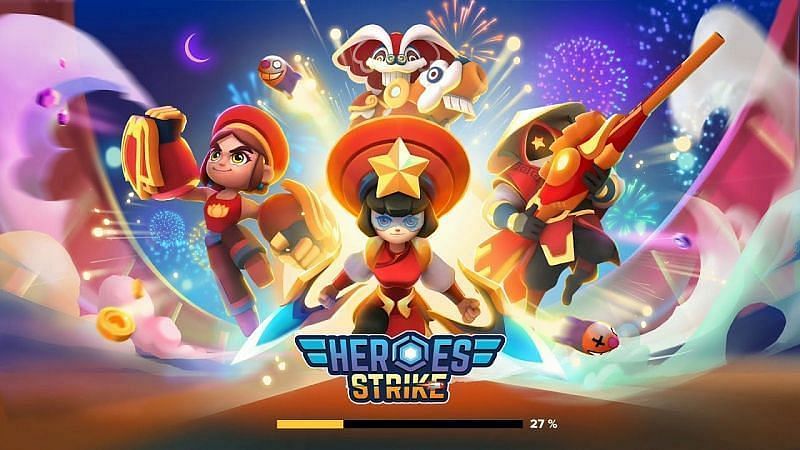 MOBA and Battle Royale gameplay aspects combine in this entertaining game. Similar to Free Fire, each hero in this game has a distinct ability or skill. The Battle Royale battles are brief, lasting no more than five minutes each. Players can also take part in 3 against 3 battles in Heroes Strike Offline.
Download it from here.
3. Blood Rivals – Survival Battleground FPS Shooter
Like in Free Fire, players in this title's matches must immediately begin searching for weapons and supplies upon landing. While fighting, players must also keep an eye on the dwindling safe zone.
In addition, a wide variety of vehicles, such as high-speed trains and helicopters, are available. Players have access to a wide variety of weaponry throughout the game.
Download it from here.
4. Battle Royale Fire Force Free: Online & Offline
The pixelated graphics of this game will be a delight to Minecraft gamers. Like Free Fire, this Battle Royale title is compatible with low-end Android devices.
Players can invite their friends online and enjoy exciting matches. The title also comes with an auto-shooting feature which makes the matches a little easier for beginners.
Download it from here.
READ MORE:  The Absolute Best Kodi Builds In June 2022 (Tested And Working)
5. Battle Royale – FPS Shooter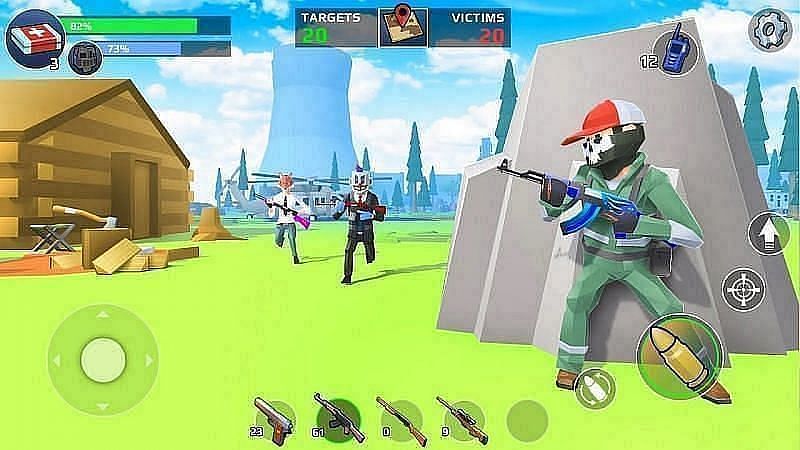 The vibrant and cartoonish nature and gameplay of this title might remind players of Free Fire. The title allows players to choose from over 30 different kinds of weapons.
6. Titan Blood: Shooting Survival Battleground Games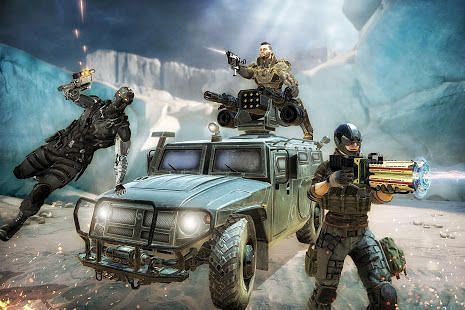 If players liked to be a part of deathmatches in Free Fire, they will certainly like Titan Blood. The game allows up to 8 multiplayer opponents in matches.
Titan Blood offers a variety of weapons and vehicles that players can use whenever the need arises.
Download the game from here.
ALSO READ:  Google Meet Grid View Not Working? Fix Grid View With This Easy Step
7. Swag Shooter – Online & Offline Battle Royale Game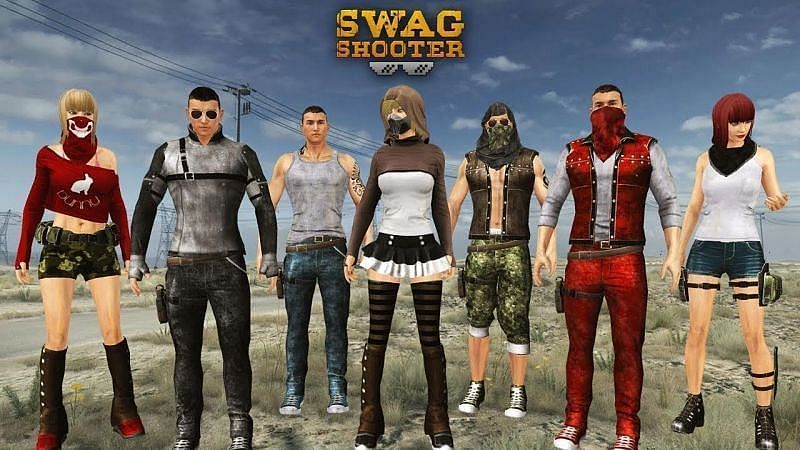 Swag Shooter, like Free Fire, features a large cast of characters, each with their own set of special skills. The game offers a variety of skins and accessories that can be purchased by players in order to alter their appearance. While on the battlefield, players have the option of selecting two primary guns.
Additionally, the player can speed up their journey to safety by using vehicles like helicopters and trains.
Download the game from here.