The trend of cutting cable in the United States is gaining traction, but Canada has several excellent cable alternatives as well.
In Canada, until recently, only on-demand streaming was available to TV viewers, but in 2021, new choices like RiverTV—the first Canada's multi-channel live TV streaming service—will become available.
US cord-cutting options may get the most attention these days, but there are a growing number of cheap cable alternatives in Canada. Up until recently, Canada's TV fans were restricted to on-demand streaming services, but 2022 brings with it exciting options like Stack TV and RiverTV, Canada's first multichannel live TV streaming service. And recently,  fuboTV acquired exclusive premier league rights in Canada, adding another exciting new cable alternative to the mix for sports fans.
fuboTV has been a competitive cable alternative for U.S. sports fans, and recently, it announced that it acquired the exclusive rights to broadcast The Premier League in the Canadian market for three seasons, starting in 2022/2023. While it's not a complete cable alternative, we expect to see fuboTV expand their Canada plan soon. As of now, here are the highlights.
fuboTV Canada Pricing and Packages
Currently, fuboTV Canada offers two plans:
Canada Quarterly: $29.99 CAD/quarter
Canada Annual: $99.99 CAD/year
Both plans include the same channels, DVR services, and simultaneous streams. Basically, you just get a discount if you buy for a whole year instead of paying quarterly.
fuboTV Canada Channels
As of writing, there are currently 14 channels offered on fuboTV Canada. Check this page for updates to the list.
The channels offered as of now are beIN Sports (and beIN Sports en Español), beIN Sports Canada, BenficaTV, CBC, CuriosityStream (On Demand only), Fight Network, fubo Movie Network Canada, fubo Sports Network, Game+, ICI Radio-Canada Tele, Law & Crime, MLB Network, OneSoccer, and Paramount Network.
READ MORE:  Free Fire OB29 update maintenance schedule revealed: When will the game be available to play?
Fubo TV Canada Supported Devices
With fuboTV, you can stream on pretty much any device including web browsers, iOS and Android, Amazon Fire TV, Roku, Apple TV, and Chromecast, along with a few others. Learn more here.
2. Crackle
There aren't many free alternatives to cable television in Canada, but Crackle is one of them. Free, it's hard to complain about a service that has a limited selection of TV shows and movies, yet Sony owns it. There was a time when Crackle was considered to have a lackluster library of content, but that has since improved significantly. Even while it only has a few hundred TV series and films in its collection, some of the content is widely regarded. As you'd expect from a free service, there are adverts both on the page and within the content.
Seinfeld and It, two hugely popular television shows and films, can be found here. While Sony owns Crackle, they also have a number of agreements with other media companies that allow them to offer more than just Sony-branded content.
Crackle, while being a free site, has a steady stream of fresh and unique material. Despite the fact that they do not have the resources to produce original material of the same caliber as the likes of Amazon Prime and Netflix, these streaming services continue to provide high-quality content for free.
Crackle has the advantage of making it simple to find the content you're looking for. Depending on the genre or format, there are various interfaces for TV and movies. The search function is simple, but it does its job.
Crackle also has the benefit of not requiring registration in order to stream content. There are also additional benefits that come with signing up for the service such as suggestions, alerts for new episodes, and the option to pause or restart video on multiple devices.
3. Tablo TV
Live TV may be recorded with Tablo and streamed to a device on your home network. It works by connecting the Tablo device to an over-the-air (OTA) antenna that picks up broadcast signals. With an internet connection, you can stream the signals to any of your other devices using the company's app, which may then be used to capture the signals.
Tablo has the advantage of being more useful than other similar OTA gadgets because you can access the information and app from anywhere. You don't have to buy additional antennae or DVRs in order to watch on numerous televisions.
TV programs that are exclusively available through cable subscriptions can't be accessed via OTA. However, the quality and variety of OTA alternatives are increasing.
Tablo costs $130 upfront for the Tablo TV device, but the app is free, and there isn't a monthly subscription cost. With the addition of other streaming services like RiverTV and Crackle, you'll be able to have access to almost any content you choose for a fraction of the cost of a cable membership.
Tablo TV is available on a variety of platforms, including iOS, Android, LG smart TVs, Roku, Amazon Fire TV, and Nvidia Shield.
4. Amazon Prime Video
Amazon Prime Video is another high-quality choice for Canadians. Considering joining Amazon Prime? You'll be pleased to learn that Prime Video is included at no additional charge. Customers in Canada may get Amazon Prime for $79 per year, which works out to around $6.50 per month.
In order to compete with rival streaming services, Amazon has been investing a lot of money. Many award-winning programs, such as Man in the High Castle and The Boys, are only available on Amazon. Amazon Prime has a wide selection of popular movies and television shows to choose from. Many of the most recent entertainment releases can be purchased or rented separately.
It's hard to find anything that doesn't play in high definition on Prime Video's streaming service. In terms of the number of excellent shows available on Prime Video, it's catching up to the likes of Netflix and Hulu.
It took a bit for Prime Video to get its own apps out, but now you can view it on a wide range of devices, including iOS, Android, Amazon Fire, Roku, and a number of smart televisions.
READ MORE:  How To Create Roblox Group In 2022 Or Join Groups Already Created.
5. Netflix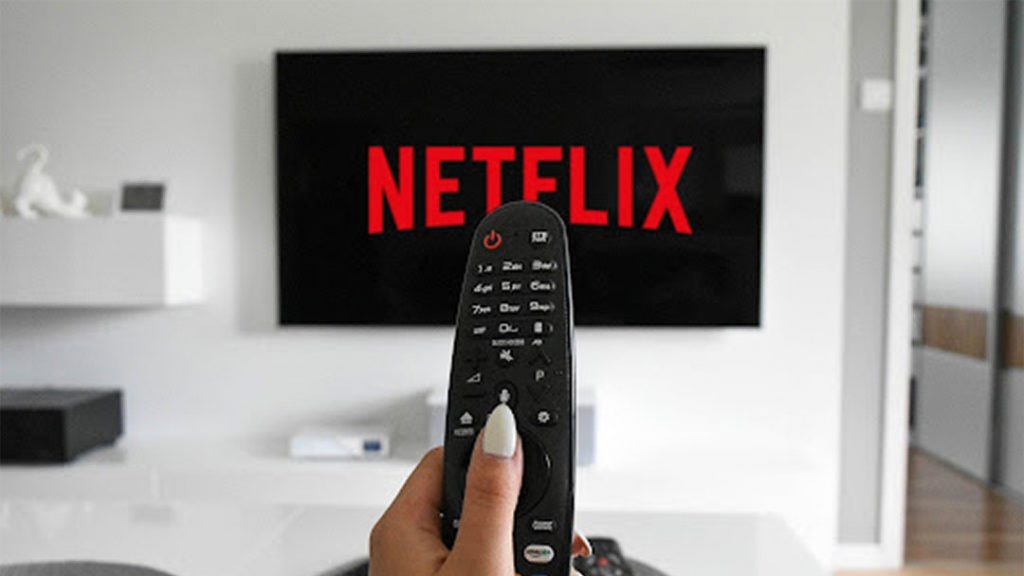 Even though it's an apparent choice, Netflix has to be included in any discussion of cable-cutting options. In many countries, including Canada, it is one of the most popular streaming services. In reality, many blockbuster films are available on Netflix Canada before they are released in the United States. Over 3,000 titles are accessible in the Canadian Netflix catalog, making it one of the most comprehensive programs available.
With Netflix's widespread appeal, there isn't much more to say about the service that most people don't already know. For Canadian clients, the firm recently hiked the pricing of its plans, which range from $8.99 per month for the most basic subscription to $13.99 per month for the HD and 4K plans.
Pricing on other platforms is also going up; but, it is helping to fund more popular content, including original Canadian shows and films. Many Canadians use Netflix in conjunction with other live TV providers like RiverTV to totally replace their cable subscriptions, even as Netflix continues to add more must-watch shows to its repertoire.
Netflix is available on nearly every internet-enabled gadget because of its tremendous popularity.