Season 1 of Arcane came out a long time ago, and in the world of TV, it did. The cartoon show based on the story of the real-time strategy PC game League of Legends came out in 2021 and quickly became one of Netflix's most popular shows of the year. It also won three Emmy Awards and eight Annie Awards. The long wait is over; we now know when Arcane will return.
Vi, whose voice is done by Hailee Steinfeld, and Jinx, her younger sister, are arch-enemies in League of Legends. Their story is told in Arcane. In Arcane, we learn how they went from being loving siblings to being on different sides of a civil war between the poor city of Zaun and the wealthy city of Piltover. There is magic, technology, death, love, explosions, and a little furry guy called Heimerdinger. That's why Netflix quickly picked up Arcane for a second season.
The latest News on Arcane Season 2
What people said was true! The second season of Arcane will be on Netflix in November 2024. The news was shared by the streaming service and Riot Games on 9 November during Geeked Week, an event that celebrates Netflix's sci-fi and genre films and TV shows. It was also announced by Netflix that Hailee Steinfeld (Vi), Ella Purnell (Jinx), and Katie Leung (Caitlyn) will all be back as voice actors. Other actors will be announced at a later point. We don't know anything else at this point because the news release said, "the rest remains under wraps!"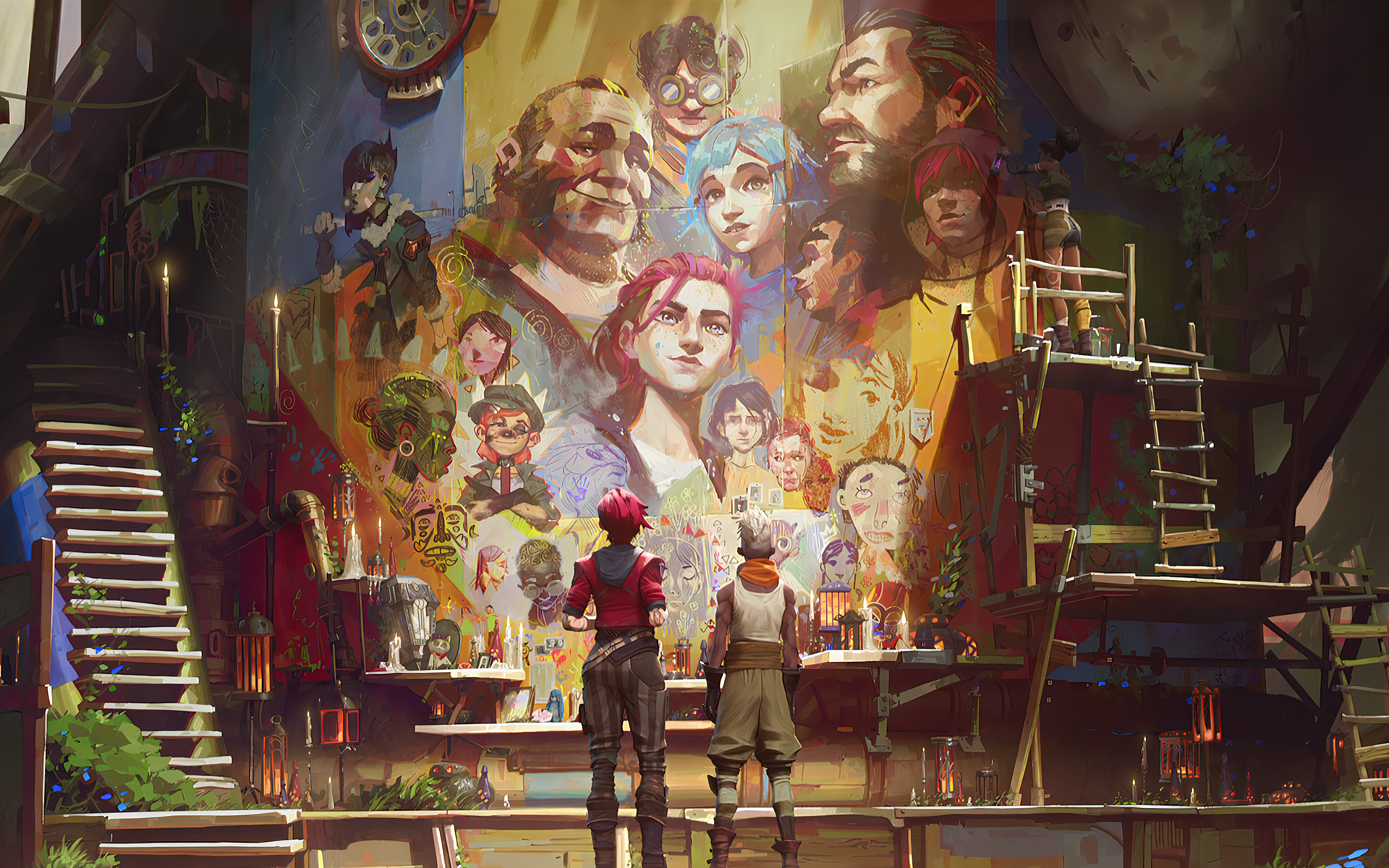 When will Arcane Season 2 come out?
Netflix said in November 2023 that Arcane would be back for a second season in November 2024. November is a good month for the show. Arcane Season 2 was first revealed on November 20, 2021, right after the third and final part of the first season came out.
Riot Games, the company that makes League of Legends, is owned by Tencent. At its Video V Vision Conference in September 2023, Tencent said that Arcane Season 2 would be out in the winter of 2024.
It's been so long since the last season. Nicolo Laurent, who was CEO of Riot Games at the time, was interviewed by LPL host Guan Ze Yuan in April 2023 (you can watch the video clip here, thanks to Reddit). In the interview, he stated that Arcane Season 2 will not be coming out in 2023. Laurent made it clear that he doesn't want to rush the show because he wants to do it right. Additionally, he said that they began later than usual because they had no idea it would be such a big hit.
Who is going to be in Season 2 of Arcane?
Piltover council room go boom was a major cliffhanger at the end of Season 1, and it will have a big impact on which characters come back. Netflix has only said for sure that Hailee Steinfeld (Vi), Ella Purnell (Jinx), and Katie Leung (Caitlyn) will be back so far.
Jayce, Viktor, Mel, Hoskel, Cassandra, Bolbok, Shoola, and Salo were all in the council room when Jinx blew it up. We'll have to wait and see who makes it through the blast.
Strange Main Cast
"Vi" (Hailee Steinfeld) plays Violet.
Ella Purnell plays Powder or Jinx.
Katie Leung who plays Caitlyn Kiramman

What is the docuseries about Arcane ?
Riot Games is putting out a five-part documentary series called Arcane: Bridging the Rift to keep fans of the show busy while they wait for Season 2. The YouTube show follows the making of Arcane Season 1 from the idea to the animation to the music in five parts that are each 20 to 30 minutes long. We've put a link to them below so you can watch them for free on YouTube.
Part 1: "I Only Dream in Risky" (Aug. 4, 2022).
Part 2: "Persistence (or When Your Best Still Sucks)" (Aug. 11, 2022)
Part 3: "Killstreaks Meet Keyframes" (August 18, 2022).
Part 4: "Musical Misfits" Date: August 25, 2022
Part 5: "We Gave It Our Best Shot" (Sept. 1, 2022)
Where can I see Arcane?
You can now watch the first season of Arcane on Netflix
Watch the trailer here:
Read More:
Conclusion