The release of Apex Legends Mobile is soon. The well-known shooter from Respawn Entertainment will be available on mobile devices on May 17 for Android
and iOS. However, gamers who are interested in the game can register in advance and reserve a space before it launches, as well as earn rewards.
According to the game's official website, 14 million players have pre-registered as of this writing, so will probably have a burgeoning
Apex Legends Mobile
player pool once it opens. According to the pre-registration trailer for the game, gamers can also anticipate a bevy of additions that aren't in the PC and
console versions of the game, such as "mobile-only modes and features."
According to Respawn, the game will include 10 legends at launch and take place in World's Edge and Kings Canyon, however, it's unclear how the game will handle several maps.
Here's how to pre-register on iOS and Android for Apex Legends Mobile.
On the PlayStation 4, PlayStation 5, Xbox One, Xbox Series X|S, Nintendo Switch, and PC via the EA app, Origin, and Steam, Apex Legends is currently available for free* play.
Visit our forums, subscribe to our YouTube channel, and follow Apex Legends on Twitter and Instagram.
To receive the most recent information on Apex Legends (as well as other EA news, products, events, and promotions) by email, subscribe to our newsletter right away.
This announcement may change as we continue to build and evolve our Live Service & Content and listen to community feedback. We will constantly work to
inform our community as much as we can. Please visit https://www.ea.com/service-updates for further information or to access EA's online service updates.
*It might be necessary to have an appropriate platform account and a platform membership (sold separately). Both an EA account and a consistent internet
connection are necessary. There are age limitations. include game purchases.
READ MORE:  Fortnite Season 6 Alleged Battle Pass Leak Reveals New Chick Outfit
How to Pre-register for Apex Legends Mobile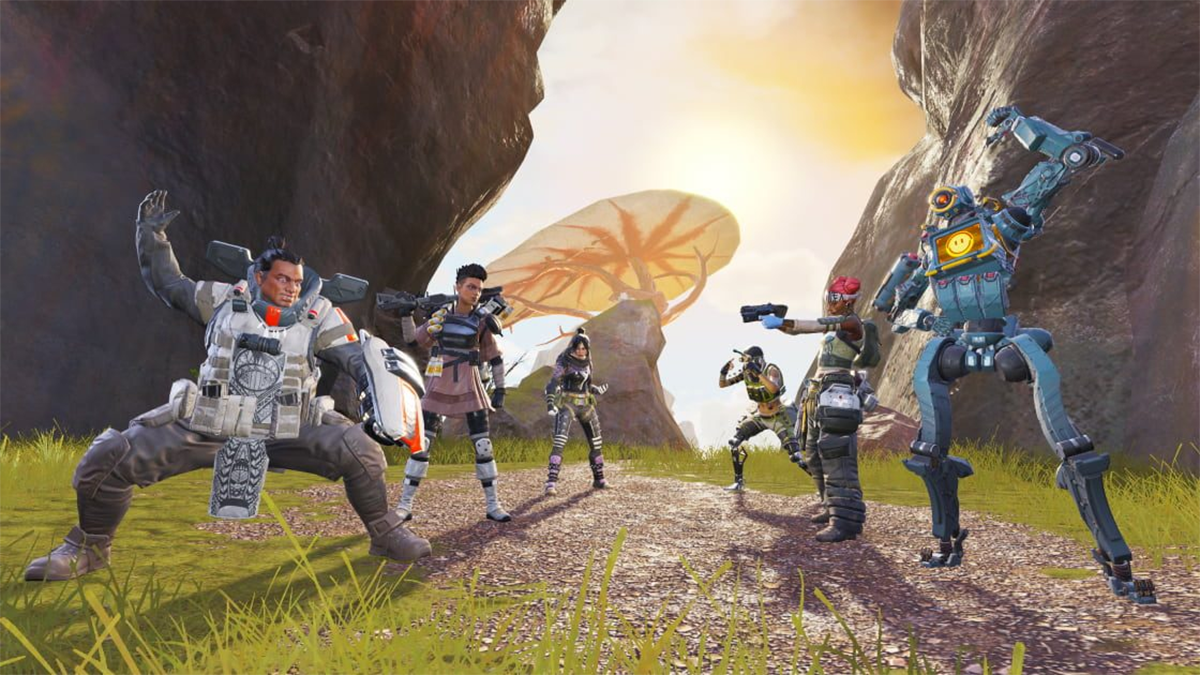 Go to the game's official website to pre-register for Apex Legends Mobile. By clicking here, you'll be sent to a page where you can sign up for both Android and
iOS. When you select the tab for Apple devices, you will be asked to enter your email, birthdate, and region while hitting the link for Android will take you to
the game's Google Play Store page. This relates to your nation and may or may not be related to the region you play in. Players will have to wait until the game
is published to find out if their region will have a dedicated server to reduce lag as Respawn hasn't yet released a list of servers.
According to the official website, players who pre-register "may be among the first in [their] region to drop in at launch" and "get their hands on unique
cosmetics." The On Target Bloodhound Pose (2.5 million pre-registrations), Teeth Cutter R-99 skin (5 million pre-registrations), and Molten Earth Epic
Bloodhound skin has all been unlocked by players so far (for 10 million pre-registrations). Respawn is still giving away two additional items: a Holo-Spray for
pre-registered players who reach 15 million and a Pathfinder skin for those who reach 25 million.
If you're unsure if your device can run Apex Legends Mobile, below are both Android and iOS system requirements:
Apex Legends Mobile Android requirements
Soc: Snapdragon 435/ Hisilicon Kirin 650/ Mediatek Helio P20/ Exynos 7420
Android 6.0
Open GL 3.1 or higher
4 GB free space
At least 2 GB RAM
READ MORE:  Coinbase Announces Beta of NFT Marketplace with Social Engagement
Apex Legends Mobile iOS requirements
iPhone 6S or later
OS version: 11.0 or later
CPU: A9
4 GB free space
At least 2 GB RAM